You haven't had a normal childhood if you haven't built something with Lego sets. In case you haven't seen James Bond movies and haven't drooled over the gorgeous, beautiful Aston Martin DB5, which was blasted to smithereens in the movie 'Skyfall', you are someone we wouldn't want to be friends with. Nonetheless, we are talking about Lego and the Aston Martin DB5 because; Lego announced that it will soon be launching a box assembly kit for James Bond's iconic Aston Martin DB5. The Aston Martin DB5 Lego box assembly kit will officially be launched on 18 July, 2018 at Lego's store at Leicester Square, London.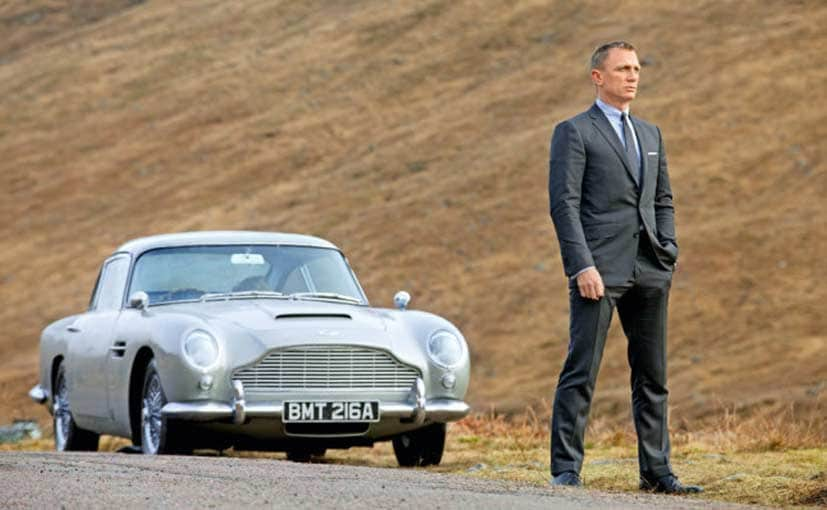 (The iconic Aston Martin DB5 with Daniel Craig in the movie 'Skyfall')
Prepare to be amazed. #LicenceToBuild pic.twitter.com/ESrwKZ9gWt

— Aston Martin (@astonmartin) July 10, 2018
The catch here is that Lego has been teasing a box assembly kit from the James Bond movie franchisee but has not officially announced that the assembly kit will actually be of the Aston Martin DB5. It was revealed only after a picture of a pre-sale box assembly kit was leaked on the internet.
Image of the new Lego Creator Expert @astonmartin DB5 has leaked out ahead of the UK reveal later this month. pic.twitter.com/c3QHCmp9cL

— Speed:Sport:Life (@SpeedSportLife) July 5, 2018
0 Comments
Now, earlier too Lego has launched some rather cool box assembly kits inspired from movies such as Batman (Batcave), Back to the future (The DeLorean time machine), Jurassic World (T-Rex tracker) and so on. But the Aston Martin DB5 box assembly kit will be something else only. We are really keen on seeing how Lego does justice to the beautiful curves and the flowing lines of the DB5.
For the latest auto news and reviews, follow CarandBike on Twitter, Facebook, and subscribe to our YouTube channel.