Elon Musk's famed Tesla cars are long awaited in India, and while the American electric car maker is yet to draw plans for its official entry in the country, someone has decided to privately import its offering instead. Going by the images emerged on the internet, India has received its first ever Tesla Model X SUV from the US. The all-electric SUV is one of the most tech friendly cars and is quite practical too with a seating capacity for seven (optional). For those looking for performance, the Model X is capable of hitting 0-100 kmph in a blistering fast 2.9 seconds on the P100D.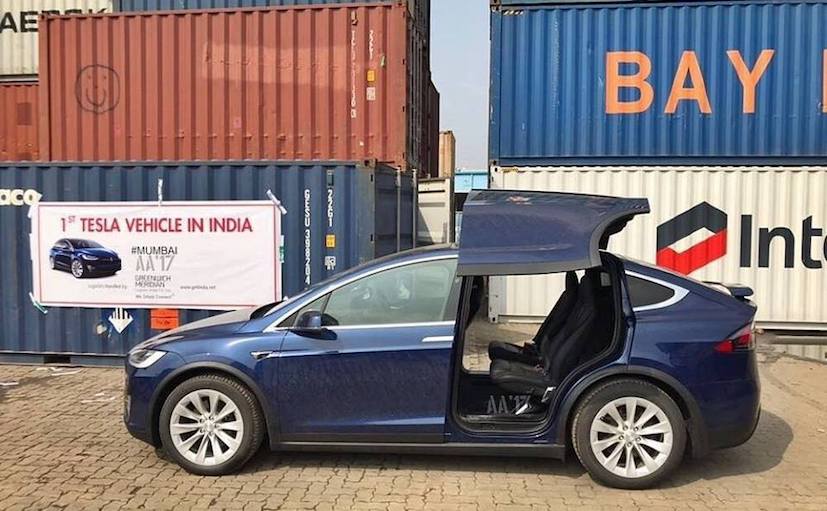 The Tesla Model X is produced at the automaker's facility in Freemont, US. The SUV shares its underpinnings with the Model S, while also sharing a similar design and styling. However, what has really made the Model X popular are the vertically opening falcon doors, which offer easy ingress and egress into the car, apart from what can be defined as a spectacle when the doors open and close.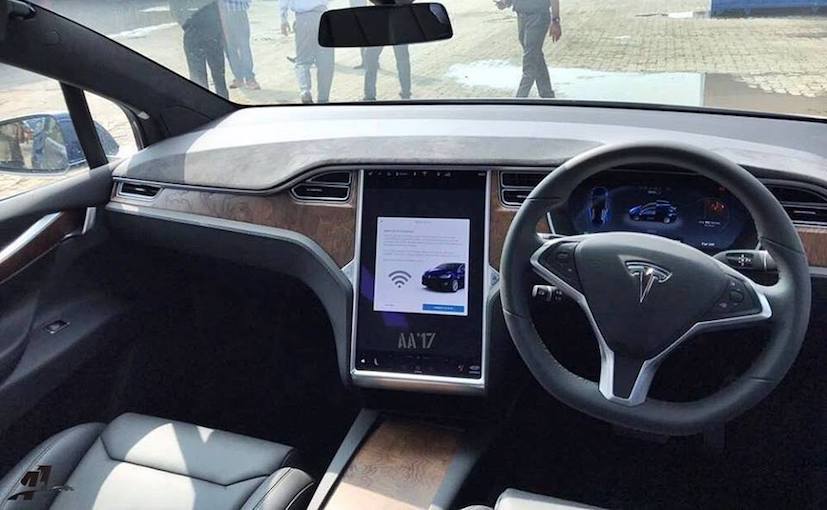 Power on the Tesla Model X comes from two electric motors mounted on each axle. The base version gets 259 bhp on both the front and rear motors, while power is uprated to 259 bhp at the front and 503 bhp at the rear, on the performance version. The combined torque output stands at a whopping 967 Nm. The P75D trim has power restricted and can hit 0-100 kmph in 4.9 seconds.
The Model X P100D, on the other hand, does the same in 4.7 seconds. The top speed is electronically limited to 250 kmph. Tesla claims a driving range of 474 km in a single charge with sedate driving. The model imported though is reportedly the P75D with a range of 381 km.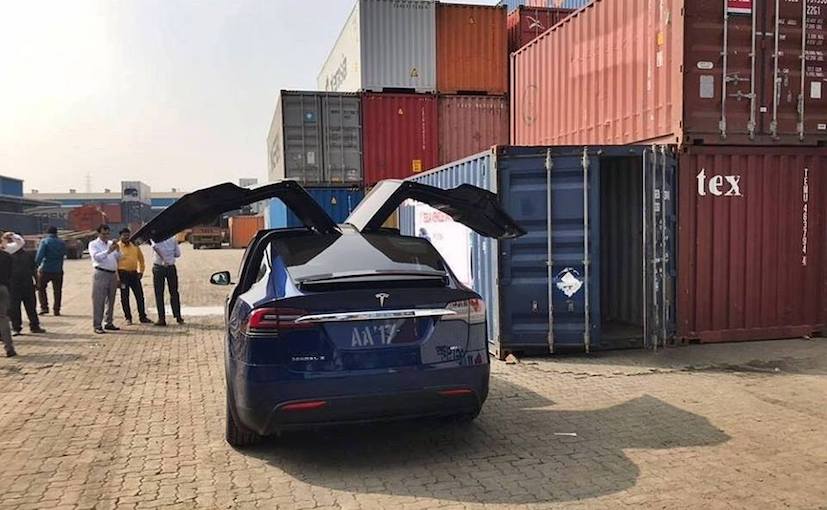 In addition, the Tesla Model X is loaded with a host of tech including touchscreen systems allover, Bluetooth wireless technology and more. The car also comes with regular over-the-air updates, LED headlights with cornering lights, electric All-Wheel Drive, air suspension with GPS, and dual trunks. The car also comes with the famed self-driving feature - Tesla Autopilot, but it is unclear if the Indian owner has availed for the same.
Prices for the Tesla Model X start at $73,800, going up to $128,300 (around ₹ 48 lakh to ₹ 83 lakh) depending on the variant. The model arrived in India is a CBU and is expected to be priced well over ₹ 1 crore after taxes. We do hope to see the Model X on Indian streets soon.
0 Comments
Image Source: Automobili Ardent on Facebook
For the latest auto news and reviews, follow CarAndBike on Twitter, Facebook, and subscribe to our YouTube channel.