The 2017 edition of the India Bike Week in Vagator, Goa, attracted more than 15,000 bikers from across the country. Even as scores of riders rode in to the festival, they were welcomed by a few one-of-a-kind stalls at the venue. This year also saw several motorcycle manufacturers lining up their new product launches and unveils to coincide with the India Bike Week. BMW Motorrad launched two new bikes, and Triumph unveiled its upcoming cruiser motorcycle. But apart from the bikes, India Bike Week is also about hosting one of the world's largest motorcycle community. And to that end, there was no dearth of ideas to get some more footfalls at the pavilions put up by manufacturers.
Also Read: Top 5 Bikes At India Bike Week
Harley-Davidson India Pavilion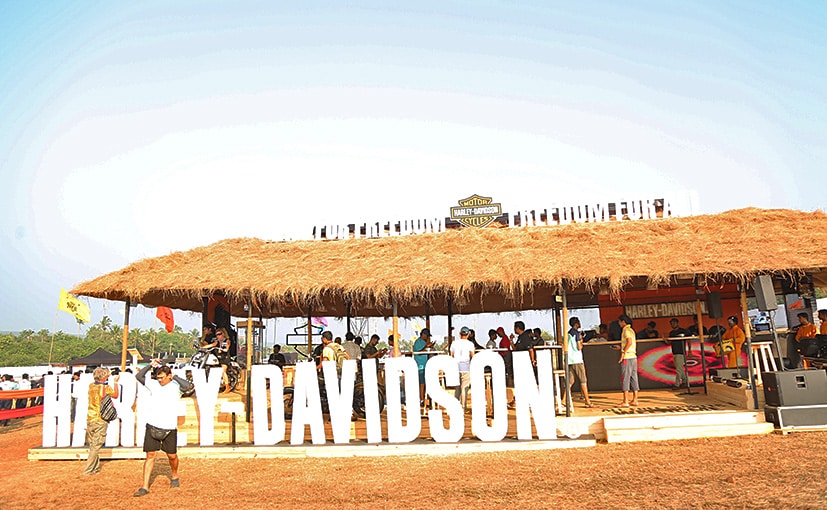 (Harley-Davidson Pavilion IBW 2017)
Harley-Davidson India may not have had a brand new motorcycle to launch at the India Bike Week, but that didn't stop the American motorcycle brand to doff a creative hat and go all out to attract motorcycle enthusiasts. The beach shack themed Harley-Davidson pavilion was a popular destination for fans, complete with thatched roof and wooden floor to give that authentic Goan beach vibe.
BMW Motorrad India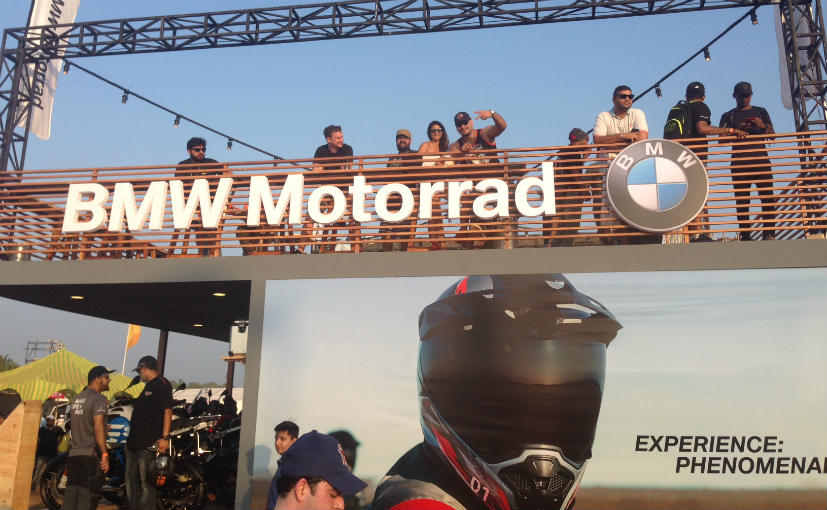 (BMW Motorrad Pavillion at IBW 2017)
BMW Motorrad India debuted at the 2017 India Bike Week and Motorrad pavilion took prime real estate, bang in the thick of things. The two-level pavilion offered a commanding view of the IBW Main Stage, and the terrace café offered superb bird's eye view of the entire event. The terrace café had limited access to BMW riders and members, but the ground floor was the main draw for crowds, the check out two brand new BMW motorcycles on display.
Cool Customs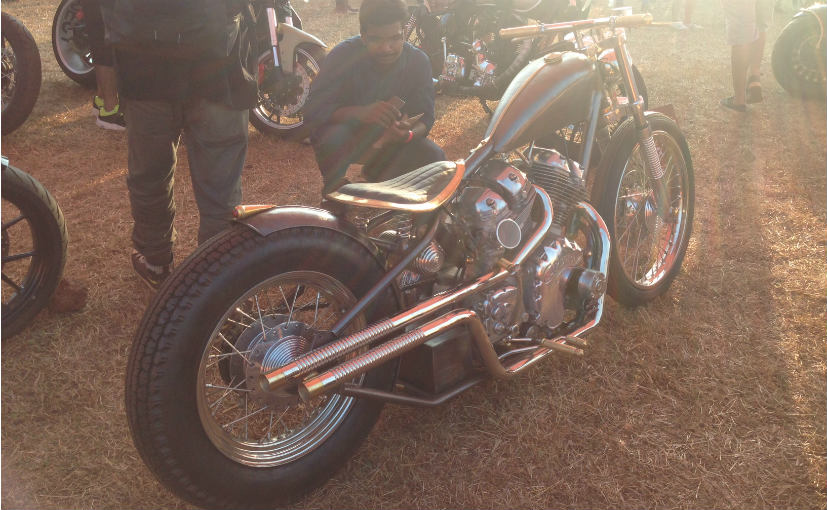 (Carberry Custom Chopper)
Also attracting a whole lot of attention is the area for the custom bikes. The customs were mostly based on Royal Enfield bikes, and showcased some cool choppers, and bobbers, including a chopper based on the 1,000 cc Carberry Royal Enfield v-twin. A couple of Yamaha RD 350 based café racers were also on display, as was a really cool looking custom Harley-Davidson Superlow 883. Delhi-based TNT motorcycles showcased five new custom builds which were completed in record time of just 45 days.
Maximus Pro Rider Connectivity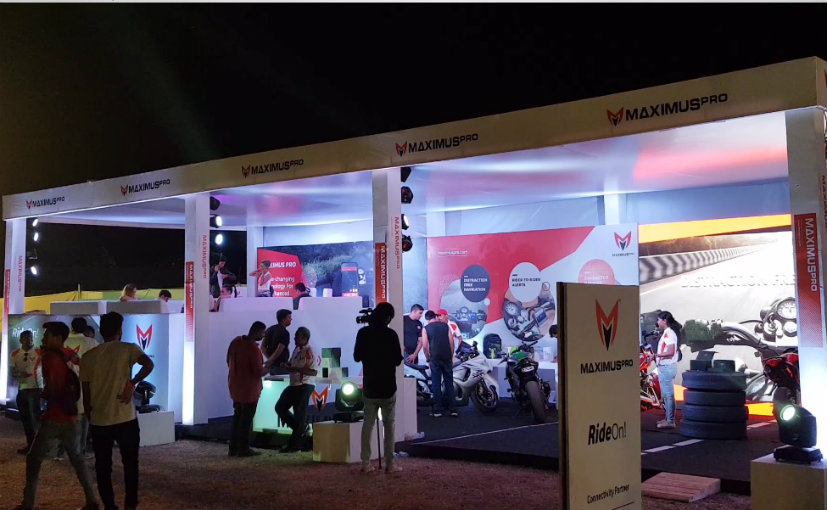 (Maximus Pro Rider Connectivity)
Pune-based start-up Maximus Pro launched an exciting new gadget for motorcycle touring. The system uses a mobile app, a connectivity module which sends out alerts on location and theft, as well as an auto contrast display screen which offers turn-by-turn navigation, with a built-in rider to rider connectivity, sending critical alerts across the riding group and even useful tips along a selected ride route like hospitals, fuel stations and places to eat. The Maximus Pro system promises a useful gadget for riders looking to be connected with each other while touring on their motorcycles.
Barbecue Ride India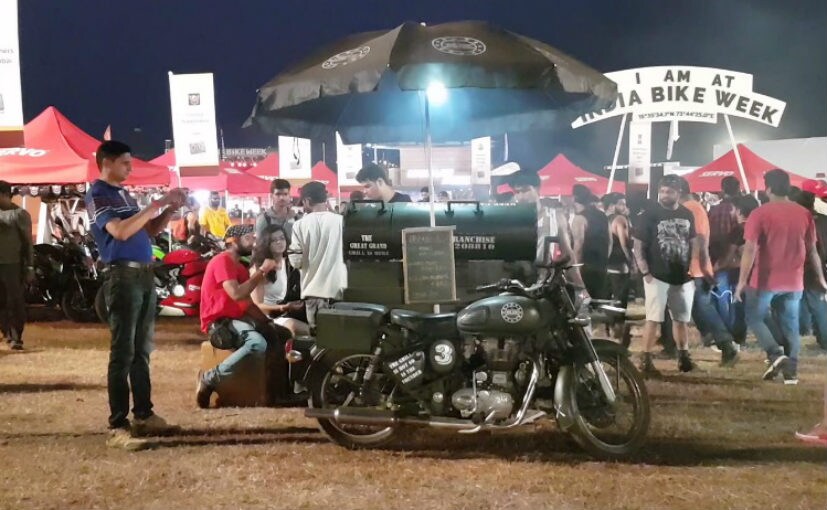 (Barbecue Bike at India Bike Week )
0 Comments
The Barbecue Ride India, a Royal Enfield barbecue bike, was another unique draw at the India Bike Week. The bike comes with a side car that includes a storage unit, a barbecue unit and grill pan, and offered a unique, bike-flavoured culinary delight at the 2017 India Bike Week. The menu was limited, but that didn't stop the barbecue bike from doing roaring business at the India Bike Week!
For the latest auto news and reviews, follow CarAndBike on Twitter, Facebook, and subscribe to our YouTube channel.