The India Bike Week 2016 is underway with Asia's largest biking festival hosting bike enthusiasts, manufacturers, and custom builders from across the country and from abroad as well. Taking place on February 19 and 20 at Arpora Sporting Ground in Arpora village, Goa, the fourth edition of the India Bike Week (IBW) is the perfect mix of sun, sand, events, music concerts, parties, and, of course, bikes.

Bike manufacturers like Harley-Davidson, DSK Benelli, Ducati, Indian Motorcycles, and Triumph are a part of the festival as well and are showcasing their products.
Also Read: 7 Things to Do at India Bike Week 2016
After DSK Benelli unveiled quite a few bikes and displayed loads of models in India at the recently-concluded 2016 Auto Expo in Greater Noida, the company made its presence felt at the India Bike Week as well. Apart from the DSK Benelli Music Stage, the Benelli History Wall at IBW Vintage, test rides, and Chai & Pakoda rides, it showcased 4 new motorcycles at the fest, which will eventually be launched in India in 2016. In addition to this, over 150 riders from across India rode down to Goa on their Benelli bikes.
Speaking at the event, Shirish Kulkarni, Chairman, DSK Motowheels, said, "It is once again our pleasure to be a part of India's largest festival of bikes and bikers. IBW is a platform that brings together riders from all walks of life, therefore marking our presence and showcasing our latest marvels at this festival was inevitable.
"We are extremely elated to showcase the upcoming range of DSK Benelli bikes, especially as the audience already includes many proud owners of our current bike range. We are certain that with every new showcase from the house of Benelli, we are adding charm to this biking extravaganza, and giving our customers the opportunity to bond with Benelli," he said.
Here, we take an in-depth look at the bikes which DSK Benelli showcased.

1. Benelli Tornado 302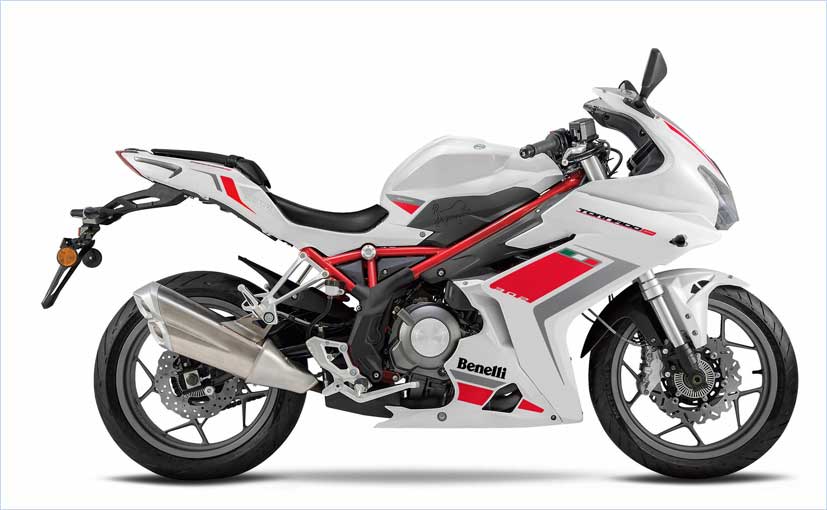 It was during the 2015 edition of the India Bike Week when DSK Benelli officially entered the Indian 2-wheeler market with the TNT range. In this year's fest, the Benelli Tornado 302 - which is probably the company's most eagerly-awaited motorcycle in India in 2016 - is one of the bikes on display. The Tornado 302 is the first full-faired motorcycle from the Italian brand. Design-wise, the bike has a mix of modern bits and old-school styling with the wraparound front fender, twin headlamps in a single cluster, while the exposed frame adds a nice touch to the side profile. The Benelli Tornado 302 is based on the TNT 300 currently on sale in the country and uses the same 300cc, liquid-cooled, twin-cylinder engine tuned for 34.5bhp at 12,000rpm and 26Nm of torque at 9,000rpm, while paired to a 6-speed gearbox.

2. Benelli TRK 502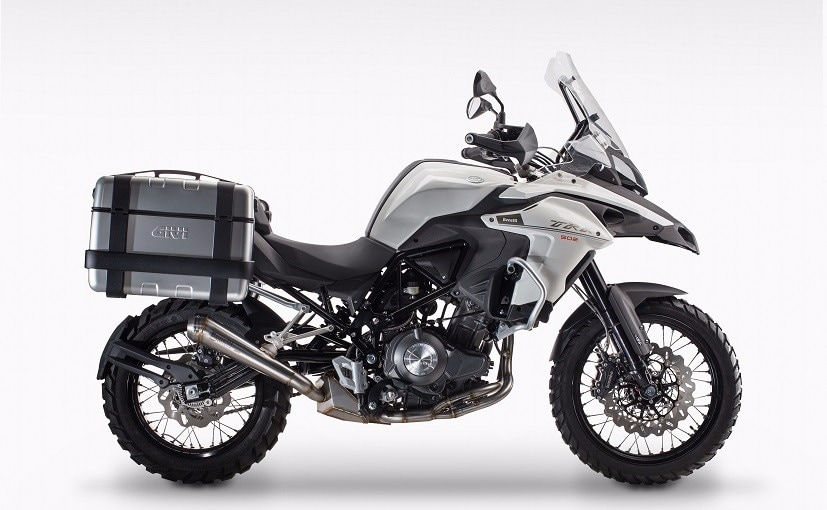 The Benelli TRK 502 adventure tourer is powered by a 499.6cc, liquid-cooled, twin-cylinder engine equipped with fuel injection that produces 47bhp at 8,500rpm and peak torque of 45Nm at 4,500rpm. The bike is equipped with a 6-speed gearbox with hydraulic clutch. Underpinned by a Trellis frame, the bike gets a long travel front suspension and an adjustable monoshock setup at the rear. The large 20-litre fuel tank is accommodated under the seat.

Also Read: DSK Benelli TRK 502 Review

3. Benelli BX 250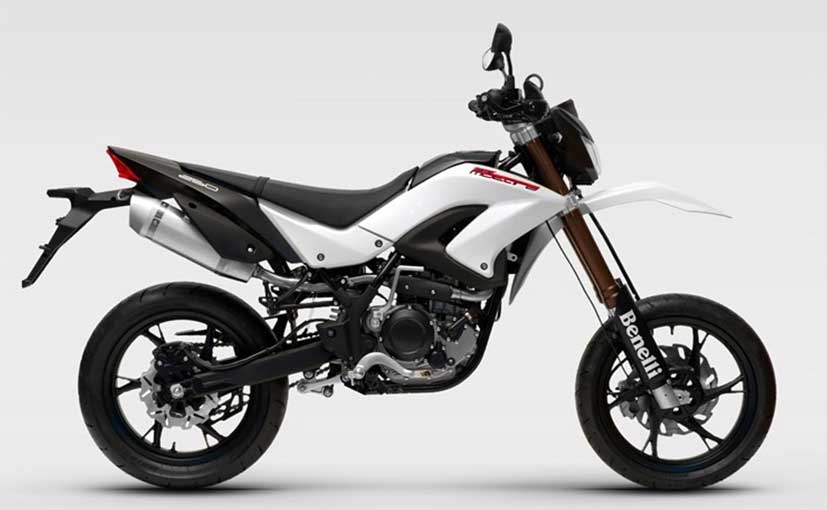 The Benelli BX 250 or Motord 250 is a dirt bike targeted towards young riders and will obviously attract quite a few dirt-wading enthusiasts as well. The slender-looking bike is powered by a 250cc, single-cylinder engine that churns out 25bhp of power at 9,000rpm and 21Nm of torque at 7,000rpm, with a 6-speed gearbox sending power to the rear wheel.

Also Read: 5 Motorcycles to Watch Out at India Bike Week 2016
4. Benelli TNT Naked T-135