Honda has quietly released a second teaser video of its upcoming modern iteration of a retro-styled motorcycle, the Honda Neo Sports Cafe. The Neo Sports Cafe is expected to be unveiled at the 2017 EICMA show in Milan on November 6. Earlier this month, Honda released the first teaser video about the upcoming motorcycle, termed the Project N.S.C., or Neo Sports Cafe. The second video doesn't reveal the full bike, but does give away a few more details, like the LED on the round headlight.
What is clear is that the upcoming motorcycle will feature a liquid-cooled engine, possibly a four-cylinder motor, a single-sided swingarm and a side-mounted number plate. The motorcycle will also likely have a retro-themed bodywork and exhaust design. The bike sports a single rider and pillion seat, with very little clutter up front - with a small neat instrument panel and a round headlight. The video does show a silhouetted profile of the bike that will be officially unveiled next month at the EICMA show.
The first teaser video released earlier this month just shows a few designers drawing lines, and sculptors carving away at a clay model. But the accompanying audio does reveal a soundtrack of an in-line four, and a brief shot of a liquid-cooled engine. So whatever the upcoming bike is, it's certainly going to be an interesting model from Honda.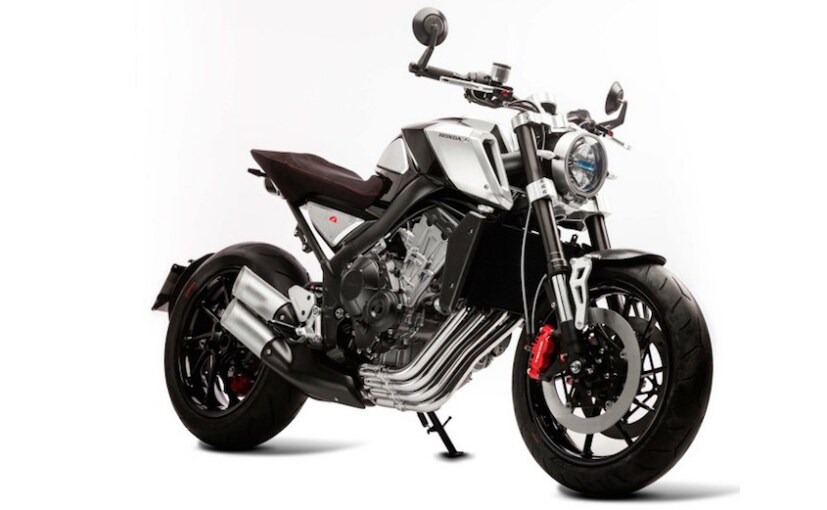 0 Comments
The headlight and fuel tank of the bike in the latest video does look similar to a concept bike displayed at EICMA two years ago. That bike, at the 2015 EICMA show, was the CB4, with a similar single-sided swingarm, similar looking seat and mirrors. Whatever it is, this year's EICMA will be interesting, and if Honda does launch the bike as a 2019 model, we do hope it makes its way to India.
For the latest auto news and reviews, follow CarAndBike on Twitter, Facebook, and subscribe to our YouTube channel.