The Honda Navi has won the coveted NDTV Two Wheeler of the Year 2017 award. The Navi, best described as a 'mini bike', is a sort of crossover between a motorcycle and a scooter and is designed, developed and manufactured exclusively in India by Honda Motorcycles and Scooters India (HMSI). The Navi has youthful appeal in its design, and is available in a wide range of colours. It also won Mini Bike of the Year, Design of the Year (Two Wheeler), and won HMSI the Best PR and Communcations Team of the Year trophy for its launch campaign.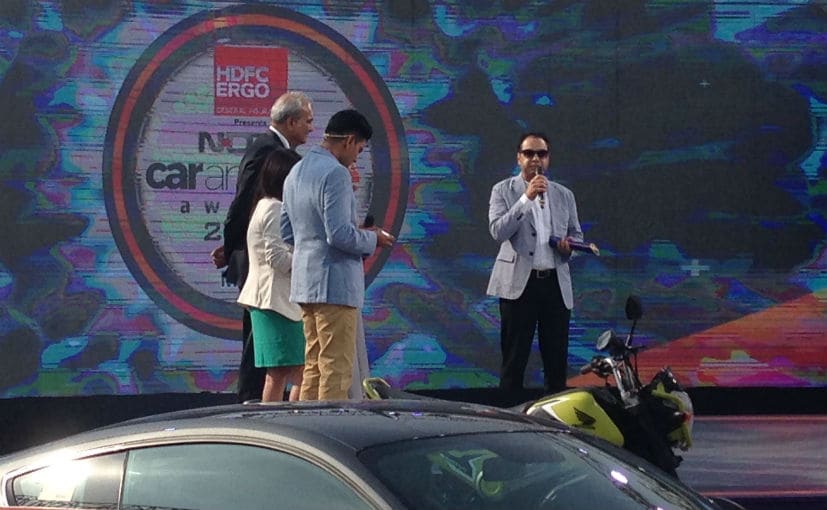 The mini bike employs a bold new design, with quirky looks and potential for customisation too. It does resemble a mini motorcycle, with chromed handlebars, telescopic fork and sculpted fuel tank. But the proportions are more in line with a scooter, particularly the Honda Activa on which it's based.
Watch Honda NAVI First Look ☟
The powerplant is the same as the Activa's 110cc mill, making identical power figures - 8bhp at 7,000rpm and 9Nm at 5,500rpm. But the Navi weighs 7 kg less than the Activa, so there's definitely a power-to-weight advantage, if you could call it that on a 8bhp engine. With its wide handleabars, upright stance and telescopic front fork, the Navi certainly makes for a good handler with peppy seat-of-the-pants performance. HMSI claims a mileage of 60kmpl.
Easy to ride, with very good manoeuvrability, the Navi didn't take long to appeal to consumers. Launched at the 2016 Auto Expo at a price of Rs 39,500 (ex-showroom Delhi), this 'mini bike' has been widely accepted by consumers, selling over 50,000 units in just the first six months since its launch. Young riders have been overwhelmingly taken in by the Navi, with 70 per cent of its buyers between 18 and 23 years of age. And that's not all; a quarter of the Navi's sales is attributed to women buyers. HMSI also says over 70% of Navis sold have some customisation carried out on them.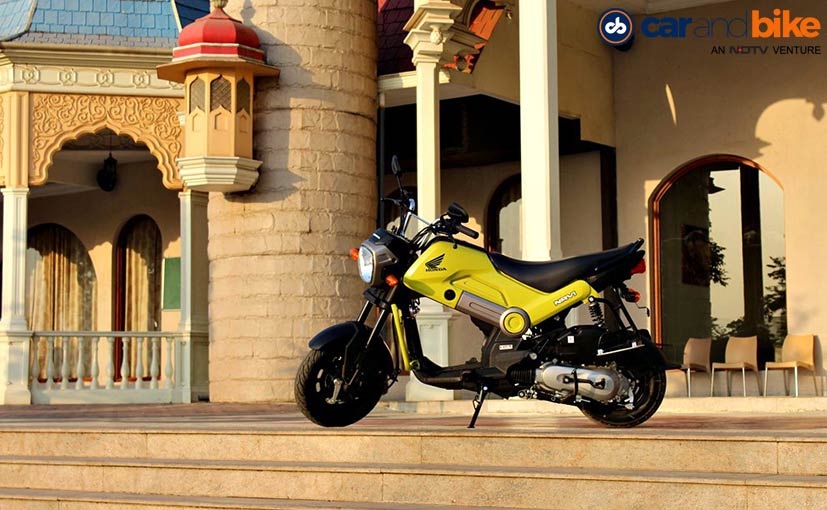 0 Comments
In a way, the Honda Navi has broken new ground in the Indian two wheeler industry, spawning an entirely new genre of two wheelers. In fact, even the NDTV Car and Bike Awards jury was unanimous in its decision that the Navi should be classified in a new category of mini bikes. Fun to ride, practical and with a very attractive price tag, it's not difficult to understand what makes the Honda Navi a winner, and to top it all, it gets the coveted NDTV Two Wheeler of the Year Award. The runner up was the Aprilia SR-150, the brand's first scooter in India.
For the latest auto news and reviews, follow CarandBike on Twitter, Facebook, and subscribe to our YouTube channel.