There is no stopping the Honda Activa, which is Honda Motorcycle And Scooter India's shining star and is perhaps the largest-selling two-wheeler in India and the world. In the last seven months (April 2017-October 2017), HMSI has sold over 20 lakh sales (20, 40,134 units to be exact) in India. In comparison, it took seven years (2001-2008) for HMSI to sell 20 lakh units of the Activa. In the last five years, the two-wheeler sales in India by a massive 52 per cent. Phenomenally, the Activa sales have grown by a bonkers 180 per cent!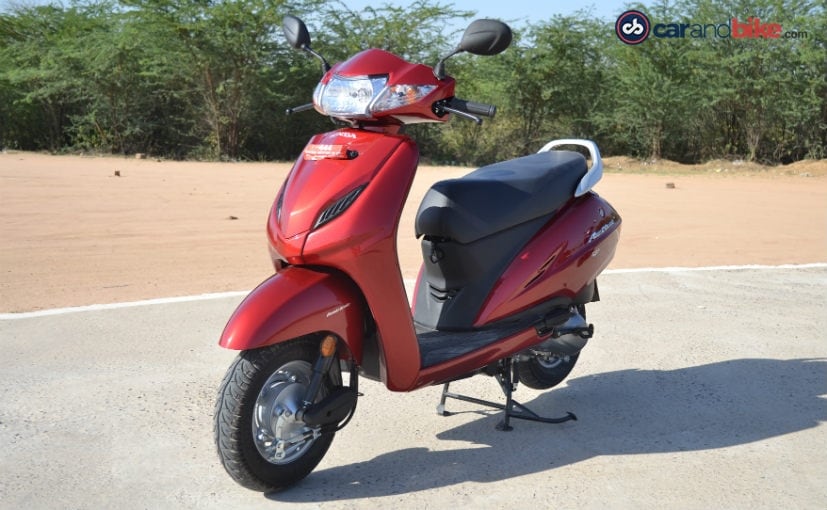 (2017 Honda Activa 4G)
Yadvinder Singh Guleria, Senior Vice President - Sales and Marketing, Honda Motorcycle & Scooter India Pvt. Ltd. said, "'India Loves Activa' is yet again amplified with this new milestone and Activa continues to lead as the highest selling two-wheeler of India. Now led by Activa, India is getting scooterized like never before. Activa's unprecedented popularity as the most preferred two-wheeler brand is due to its continued evolution ahead of times in terms of advanced features, unisex styling, mileage and convenience. Now, as scooterisation has started making rapid inroads in semi-urban and rural areas, Honda is confident that Activa will continue to grow as the No. 1 choice of India."
0 Comments
Honda has sold over 1.5 crore units of the Activa till date and well, according to HMSI, one unit of the Activa is sold every nine seconds in India. With multiple scooters in the HMSI line-up, such as the Dio, Cliq and the newly launched Grazia, it is the Activa which is still the best-selling scooter.
For the latest auto news and reviews, follow CarAndBike on Twitter, Facebook, and subscribe to our YouTube channel.