It looks like Honda is planning to make summer rides easier as the Japanese bike manufacturer recently filed patents for a new air conditioning system for motorcycles. An AC unit, which till date has been something car owners brag about to bikers could soon be a reality on Honda bikes or at least a similar version of it.

As per the patents filed, the air conditioning unit is a stand-alone tank bag that doubles up as a piece of luggage and needs to be mounted on the fuel tank. The bag has a zip liner in place, which opens to a storage space inside where a small blower unit and a rechargeable battery have been accommodated.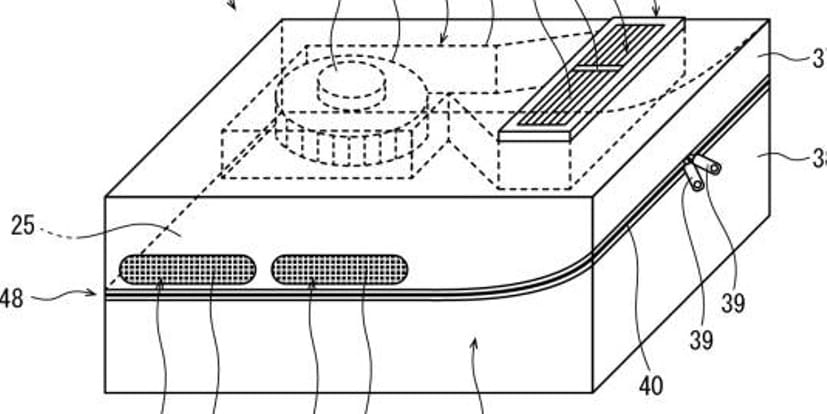 Interestingly, the mechanism in pretty simple with the air being sucked from the mesh at the sides of the bag and blown through flexible vents towards the chin of your helmet. If the day gets any hotter, a separate flap underneath the tank's bag lid is accessible and allows you to store an ice pack or bag of ice, in order to make sure that the AC unit blows cool air.
Now, that's innovative thinking on Honda's part, but there is little information on what the bike maker is planning exactly and how does it plan to incorporate the same on its future motorcycles. While it will bring a breath of fresh air (Literally!) for riders in the scorching summer heat; it's effectiveness remains questionable at triple digit speeds.
0 Comments
It also needs to be seen if Honda is indeed building a gadget as shown, or is it just a sketch that has made it to the patents office in its early versions. In either case, it would be interesting to see rider comfort on motorcycles being improved, air conditioning or not.
For the latest auto news and reviews, follow CarandBike on Twitter, Facebook, and subscribe to our YouTube channel.