Harley-Davidson is organising the biggest ever H.O.G. Rally in India on February 18, 2016 in Goa. Thousands of H.O.G. (Harley Owners Group) members along with their families from across the country are expected to participate in the meet, sharing their passion for freedom, self expression and adventure.
As many as 6,000 Harley-Davidson riders are expected to participate at the meet, the 4th India H.O.G. Rally. The celebrations will continue at India Bike Week on February 19-20, 2016 where Harley-Davidson India will present a special display of 2016 motorcycles and curate an exciting line-up of activities.
"The India H.O.G. Rally is going to be a a grand celebration of the adventure-loving, rebellious spirit of Harley-Davidson and we look forward to riding with our customers, many of whom will attending it for the very first time," said Vikram Pawah, Managing Director, Harley-Davidson India.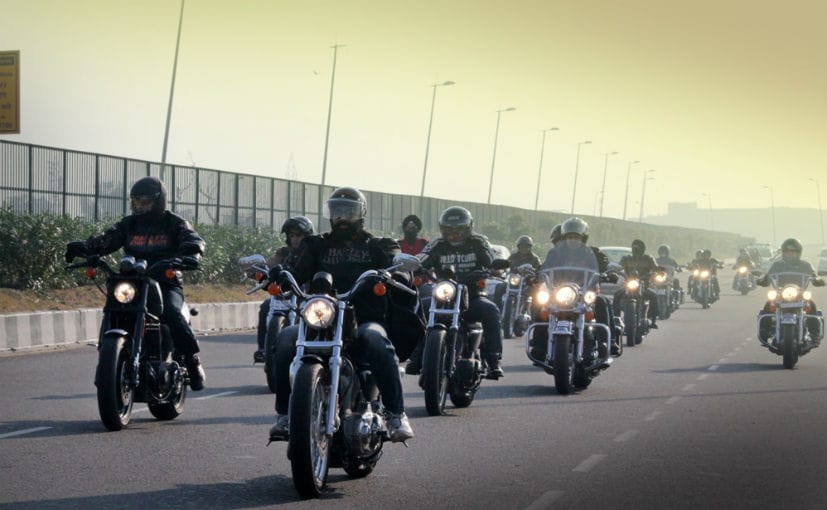 The year 2015 ended on a positive note for Harley-Davidson with more than 12,000 Harley-Davidson motorcycles sold in India, since the company commenced operations in the country in 2010. In 2015, Harley-Davidson India continued its strategic expansion in the country by opening dealerships in Tier II cities - Lucknow, Nagpur and Coimbatore. The company now has 20 dealerships across 17 locations across India.

Also Read: Harley-Davidson India Updates Prices of All Models
2015 was also celebrated as the "Year of Customisation" by Harley-Davidson India as it saw a showcase of customised motorcycles at the H.O.G. rallies and Harley Rock Riders Season VI. At Harley Rock Riders Season VI, five independent bike builder - TJ Moto, TNT Motorcycles, MotoMiu, Godspeed Customs and EIMOR Customs came together to compete for the title of "Custom Champion 2015".
For the latest auto news and reviews, follow CarAndBike on Twitter, Facebook, and subscribe to our YouTube channel.