India Bike Week 2016 is kicking off on February 19 and in its fourth edition, there's a whole lot of events in store, with thousands of bikers expected to attend the event. From bike rallies, stunt riding, vintage bike show, rock music performance, bike build-offs, India Bike Week 2016 has it all for every motorcycle lover.

India Bike Week and Harley-Davidson are brands synonymous with each other having been associated for the fourth year now. Celebrating the passion for motorcycling, motorcycles, customization and much more across one spectacular weekend, the turnout is only expected to increase this year with 12,500 premium bikers and a multitude of motorcycle brands to be in attendance. Hence, it should come as no surprise that Harley wants to make its presence felt more strongly and has planned something special for the fourth edition of India's largest biking festival. Here is everything you need to know about Harley-Davidson at the 4th India Bike Week.
The HOG Rally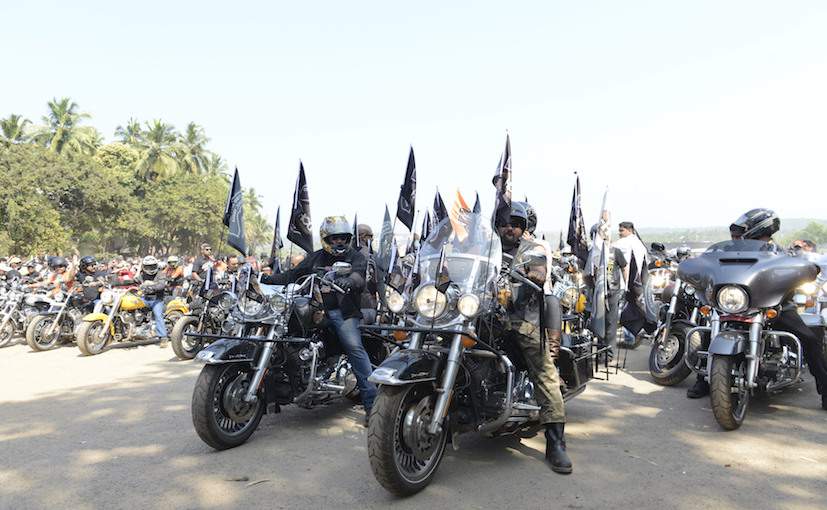 Undoubtedly, Harley-Davidson's defining moment at India Bike Week 2016, the HOG (Harley Owners Group) rally parade kicks off the two-day event and the American motorcycle maker promises us that the rally is only going to get bigger this year with Harley owners from across the country making the trip to Goa. A pilgrimage of sorts, the official HOG parade will be happening at 1pm with the shiny cruisers and their chrome arriving in all its glory.
The Lineup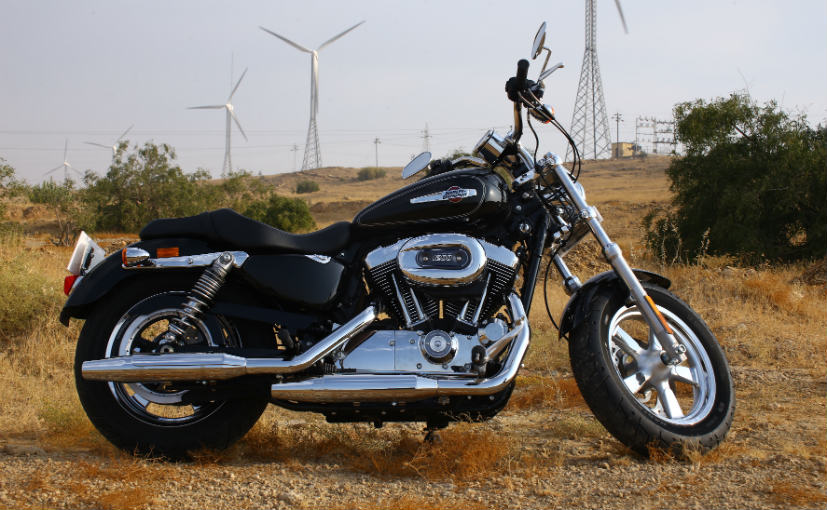 Apart from the HOG rally, visitors will also get a chance to drool on Harley's complete Indian lineup of 2016 including the recently launched Sportster 1200 Custom and the Road King. In addition, the bike maker also has set up a dedicated Sportster and Touring section that will help you better choose the kind of motorcycle you will prefer to ride. There are demo rides to for the 2016 Harley-Davidson lineup.
Legend on Tour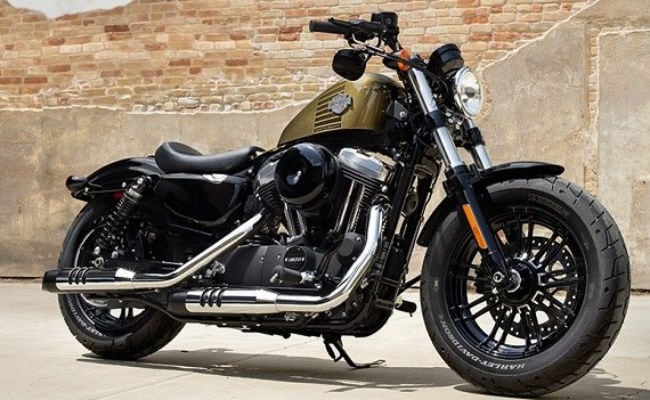 Harley-Davidson will be introducing its first mobile dealership at the India Bike Week, which will be creating a host of attraction and experiences for the hardcore brand enthusiasts as well as newcomers. The company plans to retail its authentic accessories, parts, sound systems and screens from the Legend on Tour pavilion in a bid to create better interaction with the brand. Beyond IBW, the 'Legend on Tour' will make its first pit stop at Mumbai, followed by Pune, Goa and Coimbatore in March this year.
Experiential Zone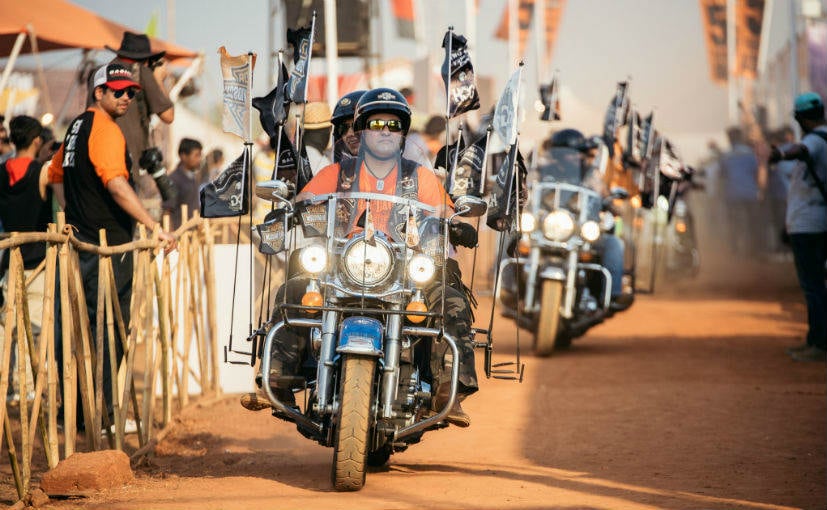 Harley's India Bike Week pavilion will also house an experiential facility that will engage participants in different activities related to motorcycles. Enthusiasts can book for rides across Canada, US and France with the help Harley-Davidson motorcycle tours in collaboration with Twin Wings Travel at the experiential zone or sit atop one of the motorcycles and get a feel of the American cruisers. Those looking for commitment can also get inked at the experiential zone in true biker. A lucky few with also walk away with personalized Harley-Davidson 3D figurine.
Champions of Custom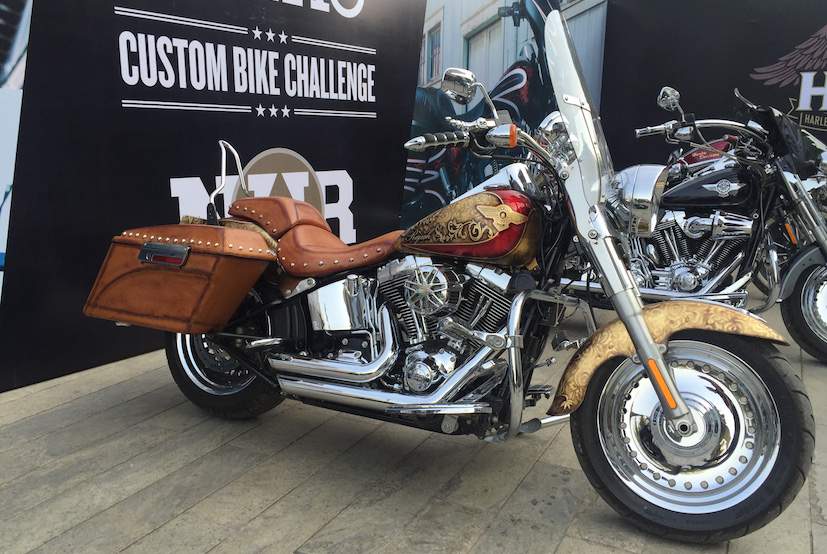 Harley-Davidson wants its customers to go bonkers with a host customization options and the Champions of Custom at IBW will celebrate the same sentiment, awarding the title of 'Best Customized Bike' to the competing customers and dealers. Winners take home the grand prize, that is, tickets to the 76th Annual 2016 Sturgis Motorcycle Rally.
The Big 5 patch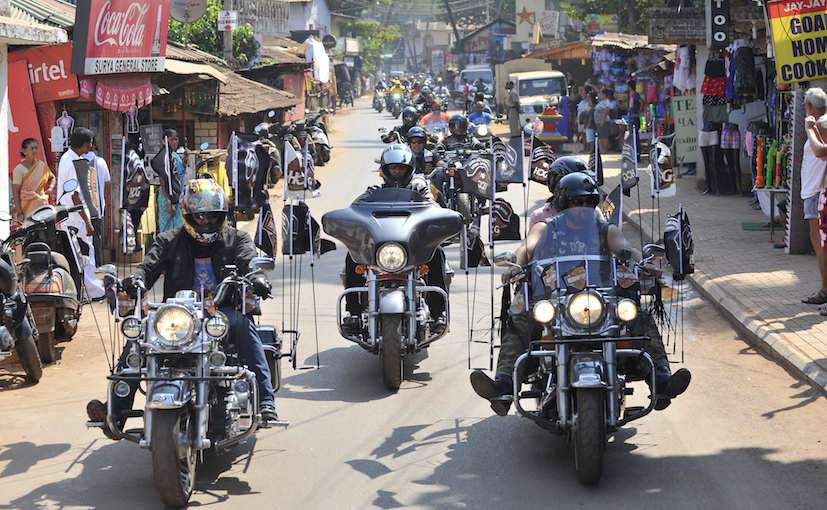 The fourth India Bike Week will see a hefty 125 HOG members being awarded the distinguished Big 5 Patch. It is awarded to riders who complete all four zonal rallies and the national H.O.G. rally in Goa within a year and commends riders on their passion for biking spanning thousands of kilometers across the country. Not only do these riders wear the honourable patch on their sleeve but also have a story to tell that is as adventurous as it gets.
For the latest auto news and reviews, follow CarAndBike on Twitter, Facebook, and subscribe to our YouTube channel.