Hyundai Motor India Limited has finally announced to pass on the Goods and Services tax benefits on vehicles to its customers. After making us wait for almost a week since the GST came into effect on the 1st of July 2017, Hyundai India has finally announced price reductions for its entire model range. The new prices, a result of the GST impact, will be applicable across the company's portfolio and will vary from state to state across the car range depending on the earlier VAT rates. The price reduction will be up to 5.9 per cent Ex-showroom Delhi and the new prices are effective from July 1, 2017.
The newly launched Grand i10 and Xcent facelift have benefited from this reduction in prices and so has the all-new Tucson. While the ex-showroom price of the Grand i10 has gone down by ₹ 2,660 to over ₹ 6,000, the mid-size SUV Tucson has become cheaper by 1.12 lakh in Delhi. Of course, this also means that the upcoming new-gen Hyundai Verna will come with an aggressive rate card and we can't wait to see how the company prices the car.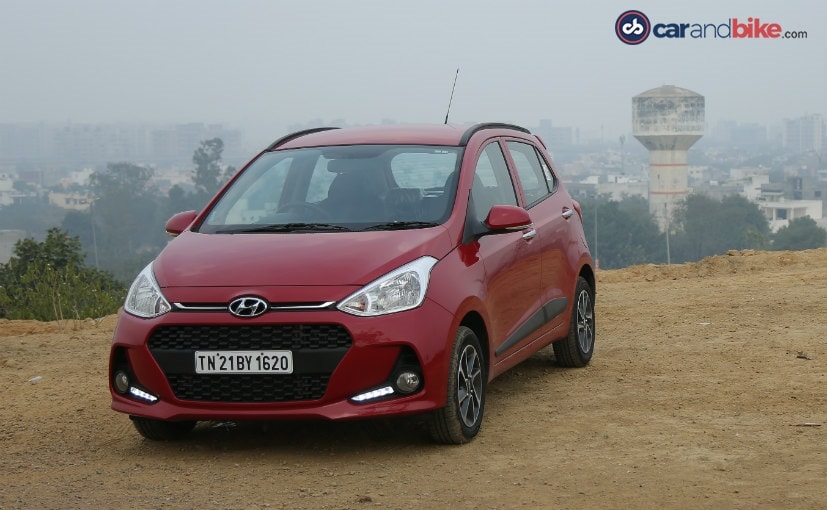 The new Hyundai Grand i10 has become cheaper by up to over ₹ 6,000
The company has already updated the new prices on its website and while ex-showroom prices across various states are more or less similar, there is a marginal difference based on local taxes. For instance, the base variant of the Hyundai Creta is priced at ₹ 8.92 lakh in Delhi, ₹ 8.91 lakh Mumbai and ₹ 8.86 lakh in Chennai. Similarly, other models in Hyundai's line-up also see marginal price difference across various states in India, depending on local taxes and transportation cost. The difference in ex-showroom prices in different states vary in the range of ₹ 500 to ₹ 25,000.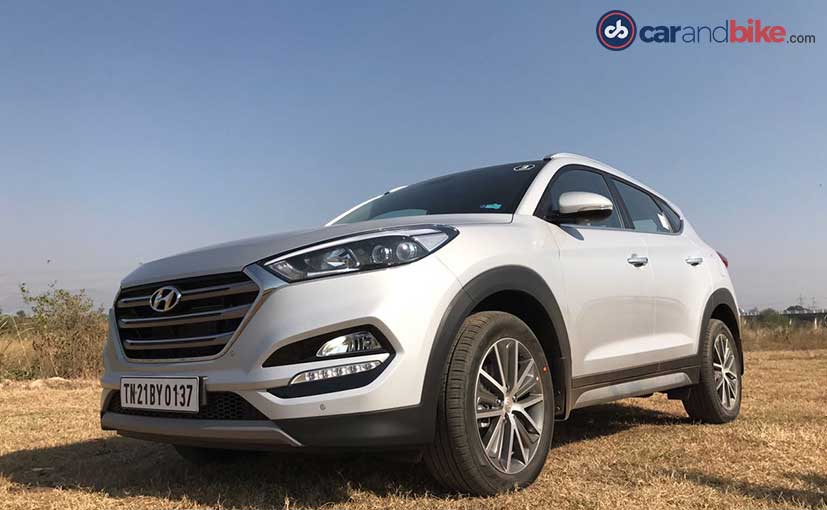 The Hyundai Tucson has becomes cheaper by up to ₹ 1.12 lakh
In fact, higher models like the Tucson and Santa Fe have become cheaper in Delhi and NCR, compared to other cities considering the local taxes levied on these premium products are more in cities like Mumbai, Chennai or Bengaluru. On the other hand, prices of entry-level models like Grand i10 and Xcent have become cheaper in cities like Chennai and Bengaluru compared to Delhi considering the manufacturing facility is located near the city and the logistics costs are negligible.
0 Comments
Skoda, Nissan, Tata Motors, Maruti Suzuki, Honda and luxury carmakers like BMW and JLR have already passed on the benefits of reduction of car prices to its customers after the GST impact. And Hyundai has now finally joined that bandwagon. The company saw a considerable drop in June sale due to the GST, and the July sales will tell us how effective has the reduction in prices been for Hyundai India.
For the latest auto news and reviews, follow CarAndBike on Twitter, Facebook, and subscribe to our YouTube channel.