This is it! The Ferrari 812 Superfast is the fastest and the most powerful Ferrari ever. With a 6.5 Litre V12 engine that is naturally aspirated and churning out 789 bhp at 8,500rpm and 718 Nm at 7,000rpm.
Ferrari
says that 80 per cent of the torque kicks in at just 3,500rpm. If those numbers do not boggle your mind, then the 812 Superfast does the 0-100 kmph sprint in 2.9 seconds and can reach a maximum of 340 kmph.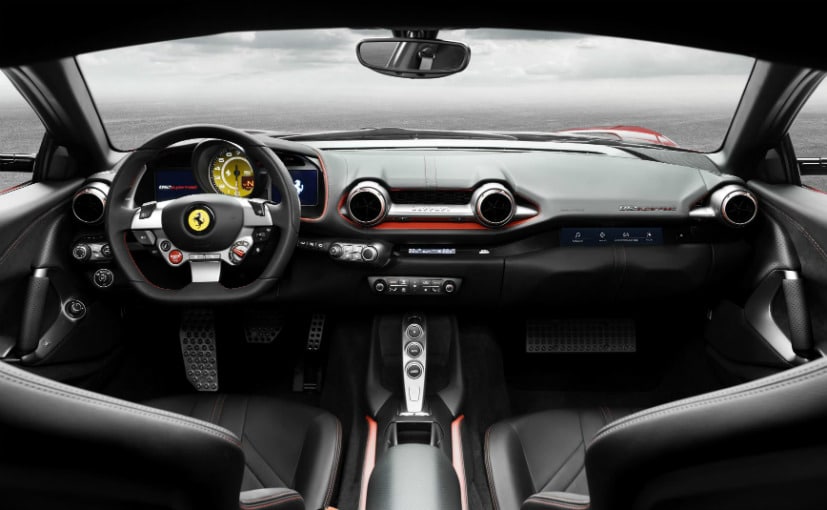 (Ferrari 812 Superfast-Interior)
This is officially the fastest production car to have a front-mounted engine. To get the perfect balance of weight distribution, the 812 Superfast gets a rear-mounted transmission unit along with transaxle architecture. Of course, controlling this beast would require an array of electronic nannies, which Ferrari is happy to provide with a long list of vehicle dynamics control system. Also, it is the first ever Ferrari model to feature an electric power steering.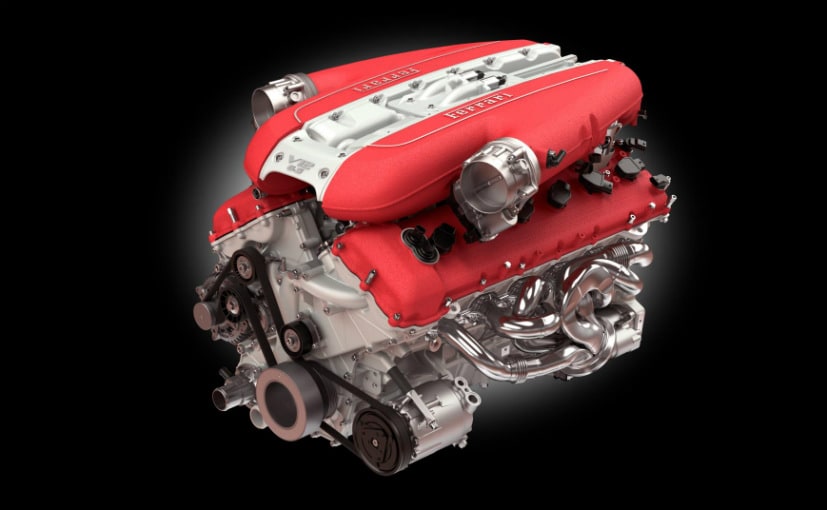 (Ferrari 812 Superfast-Engine)
The interior too gets a sharp, angular design making for a sporty looking cabin. The design inside is inspired from the one in the LaFerrari. The sporty aluminium pedals, the flat-bottomed steering wheel with a multitude of buttons and the eye-catching yellow tachometer definitely gives you the feels.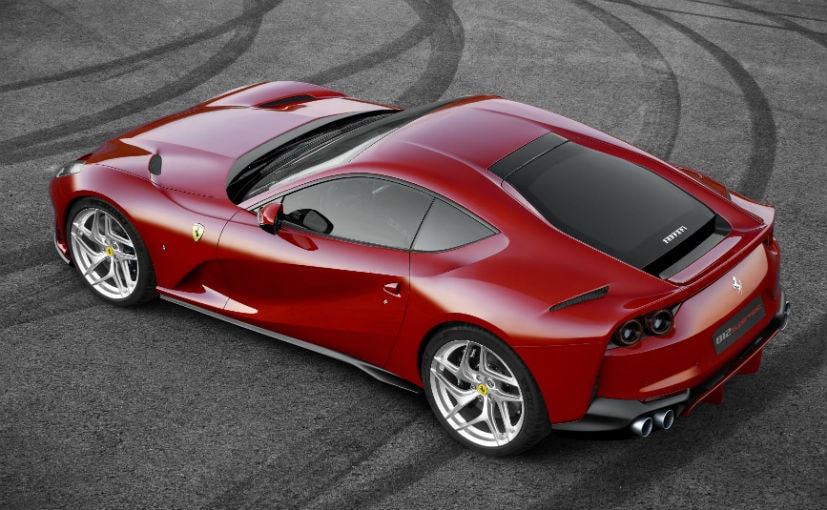 (Ferrari 812 Superfast)
The design is something that only Ferrari could have pulled off. Sleek, aggressive and elegant. Those sharp scimitar shaped headlamps along with the power bulge on the bonnet give the car all the muscle that it could possibly need. The rear is no different despite being not the most fanciest of the rears. Of cars I mean. As always, Ferrari will also offer a host of personalisation programmes for the 812 Superfast. Some of the optional entertainment bits will be a telemetry system, which is also on-board the LaFerrari, a high-end audio system with 12 speakers and a massive 1,280 watt amplifier with Quantum Logic as well.
For the latest auto news and reviews, follow CarAndBike on Twitter, Facebook, and subscribe to our YouTube channel.