Aston Martin took the curtains off its latest concept, the Lagonda Vision Concept as it took centre-stage at the Geneva Motor Show. While the production is planned for 2021, the Lagonda Vision Concept aims to be the world's first zero emission luxury brand. With its electric powertrain and autonomous driving feature, Aston Martin says the Lagonda Vision concept amounts to the biggest revolution in land-bound transportation since the invention of the car. Aston Martin also presented two 40 per cent scale models of a Lagonda coupe concept and Lagonda SUV concept that showcases the company's vision to translate the concept into future models.
Also Read: Geneva 2018: Aston Martin Valkyrie AMR Pro Hypercar Unveiled
'We believe people associate luxury in their cars with a certain traditional and even old-fashioned approach because, to date, that is all that's been available to them,' commented Aston Martin President and Chief Executive Officer, Dr Andy Palmer. 'Lagonda exists to challenge that thinking and prove that being modern and luxurious are not mutually exclusive concepts.'
In terms of design and styling, Aston Martin has taken a very orthodox approach. The folks over at Aston Martin say the Lagonda Vision Concept was designed from the inside out because that is what the architecture allows. As Lagonda Vision Concept does not have to worry about a vast internal combustion engine, gearbox and transmission, the designers could optimize the interior down to the smallest detail and then build up the exterior of the car around it. When observed closely, you'll notice that the car does not have a bonnet, and the reason being that the electric car does not need one.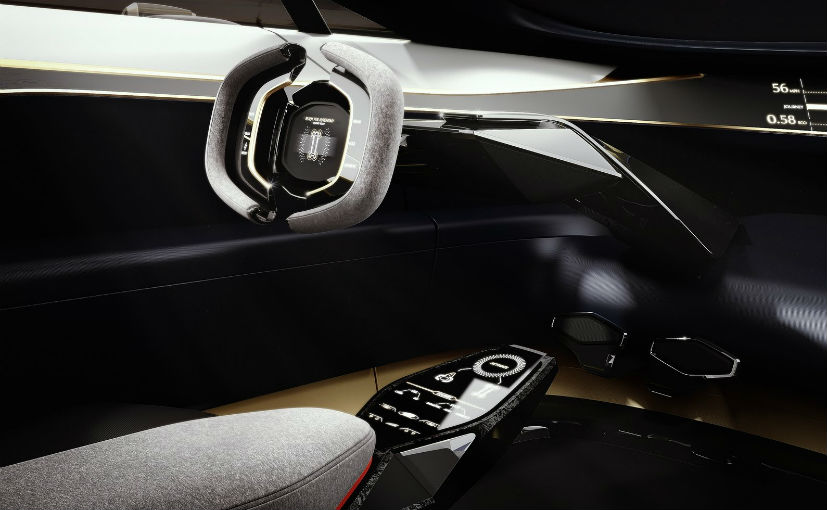 Also Read: Aston Martin Announces Its Line-Up For 2018 Geneva Motor Show
The interior of the Lagonda Vision Concept is designed by renowned British craftsman David Snowdon. Reichman and his team turned the most traditional of households for the most visionary thinking and created a cabin that achieves a new level of luxury both in look and feel while staying true to Lagonda's forward thinking vision. They used ultra-modern materials like carbon fibre and ceramics along with some of the oldest and finest cashmeres and silks.
The Lagonda Vision Concept's design matches with level four autonomous driving, meaning the car is capable of driving itself in all routine circumstances and on all recognizable roads. As a result, the steering wheel can not only move from left to right hand drive according to need, in autonomous mode it can also retract entirely allowing front seat passengers to rotate through 180 degrees to engage in face to face conversation with those in the back. In the meantime, the car will not only have 360-degree awareness of the world around it, but also be fully connected to it, allowing occupants unprecedented access to bespoke concierge services and a level of connectivity and cyber-security few enjoy in their own homes, let along their cars.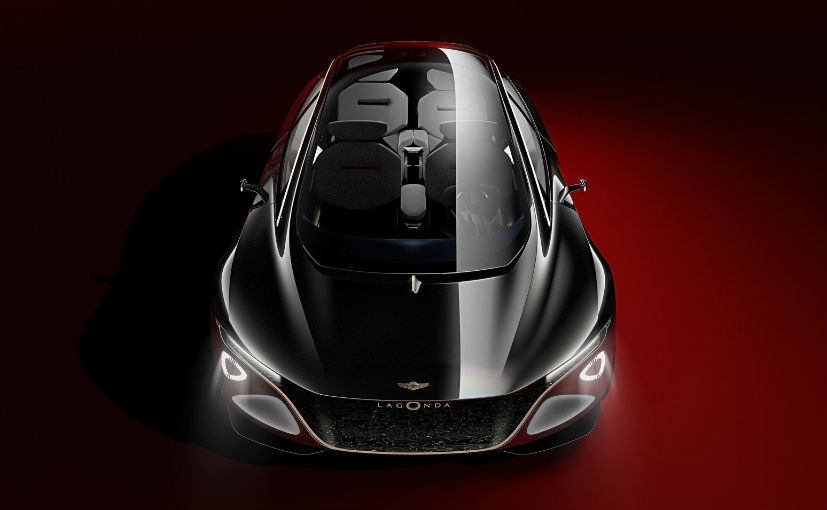 0 Comments
The Lagonda Vision Concept has been configured for powerful solid state electric batteries enabling it to cover up to 643kms between charges. That's the distance from Delhi to Udaipur via NH 48 without any stops. The concept also has been designed to be compatible with the latest wireless conductive charging technology.
For the latest auto news and reviews, follow CarandBike on Twitter, Facebook, and subscribe to our YouTube channel.