The world's first fully-electric racing series, FIA Formula E will make a stop in New York City in the upcoming 2016-17 season. Scheduled to begin on 9 October, 2016, Formula E will arrive for its maiden New York City ePrix, a two-race event (round 13 and 14), on 29 July, 2017. The 1.947Km circuit, which remains subject to FIA track homologation, is located in Brooklyn against the backdrop of Lower Manhattan and the Statue of Liberty and features 13 turns, winding its way around Pier 11 and the Brooklyn Cruise Terminal.
Alejandro Agag, CEO of Formula E, said, "To race in New York City is a historic moment - not only for Formula E but for motorsport in general - and again highlights the philosophy of Formula E to bring fully-electric racing to the world's greatest cities. When we originally started the project we could only dream of bringing Formula E to a place like New York, with arguably the most recognisable skyline of any city in the world. I'd like to thank everyone involved in helping bring Formula E to New York for many years to come."
It must be noted the New York City ePrix will be the first FIA-approved open-wheel race to take place within the five boroughs of New York City.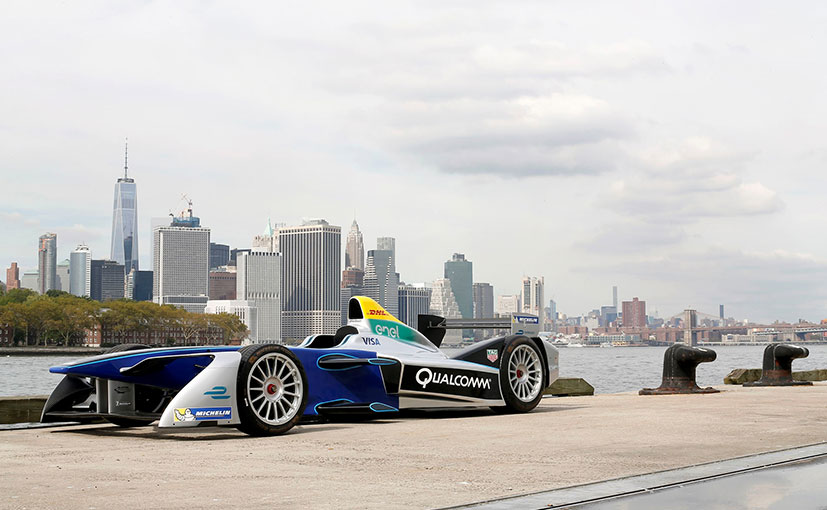 Jean Todt, President of the FIA, said, "Just being able to bring a motor race to the heart of a great city like New York is already an amazing achievement in itself. I am really pleased that this city is going to feature on the calendar of an FIA championship, especially Formula E, which provides the best possible combination of the two pillars that form the basis of the Federation, namely sport and mobility. Formula E brings motorsport to the heart of the most important and fascinating cities in the world - New York joins a list that includes, among others, Hong Kong, Buenos Aires, Paris, Marrakesh and Montreal, proving just how vibrant and attractive this series has become, even though it is about to embark on what is only its third season."
0 Comments
The third season of the racing series will see a total of 10 teams fight it out for the title. Among the 10 names are two new entrants: Panasonic Jaguar Racing and TECHEETAH. However, more names are scheduled to be added to that list albeit in the future. While Audi has confirmed it will introduce its own factory-backed racecar from the 2017-18 season, reports suggest BMW and Nissan are also looking to join the championship.
For the latest auto news and reviews, follow CarandBike on Twitter, Facebook, and subscribe to our YouTube channel.