Ever felt the need for an electric cycle of some sort after you have parked your car? Well, Ford has a solution for you, albeit a slightly weird one.

As reported by roadandtrack.com, a patent that Ford originally filed back in June 2014 and was recently granted and published shows a system where the rear wheel of a vehicle can be removed and used as the base for an upper attachment to create an electric unicycle.

As Ford describes in the patent, this unicycle would serve as part of a multi-modal transportation system for dense urban areas. Once a driver has parked in a commuter parking lot or garage, he or she could then use the unicycle to reach their final destination. Like foldable bicycles, electric skateboards, and scooters, this would be another solution to the last-mile problem that is common in transportation - just integrated into your vehicle.
Looking at the patent drawings, though, plenty of questions come to mind, possibly none more pressing than who wants to jack up their car every day before heading to work?

According to the patent, Ford thinks one solution for that is to build the jack into the actual suspension or structure of the car.

Even still, tyres are dirty, and this seems like a bit more labour than most people prefer. Using a spare tyre might make more sense. Other hurdles could include creating a cost-effective hub assembly that has the gyroscopes and motor needed to balance and move the unicycle while still working as a standard car tyre.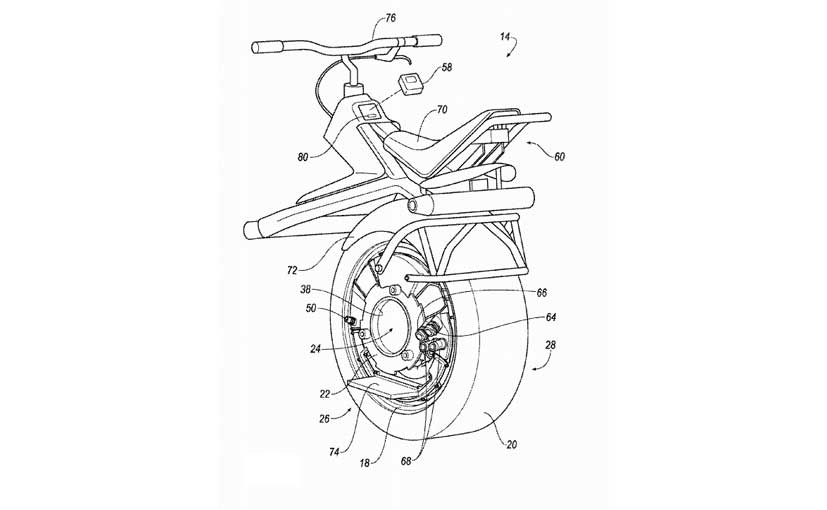 0 Comments
The company has been on a patent frenzy, and along with just being a defensive play, it falls in line with the company's ongoing push to rethink the future of transportation and redefine itself as a mobility company. If anything, expect more of these kinds of ideas from Ford in the future.
For the latest auto news and reviews, follow CarAndBike on Twitter, Facebook, and subscribe to our YouTube channel.