According to the data compiled by IHS Markit, the iconic Ford Mustang is the best-selling sports coupe in the world for the third year running. In 2017, Ford sold 125,809 Mustang units in 146 countries in 2017. Out of these, 81,866 were registered in the United States of America. Europe accounted for 13,100 Mustangs sold where it outsold the Porsche 911. In fact, Ford has sold 35,000 Mustangs in Europe since the car was introduced in the continent in 2015, till March 2018. The biggest markets for the Mustang outside USA are China (7,125 units), Germany (5,742 units), United Kingdom (2,211 units), France (942 units), Belgium (900 units) and Sweden (512 units). Ford has exported 418,000 Mustang units since it began global exports from USA in 2015.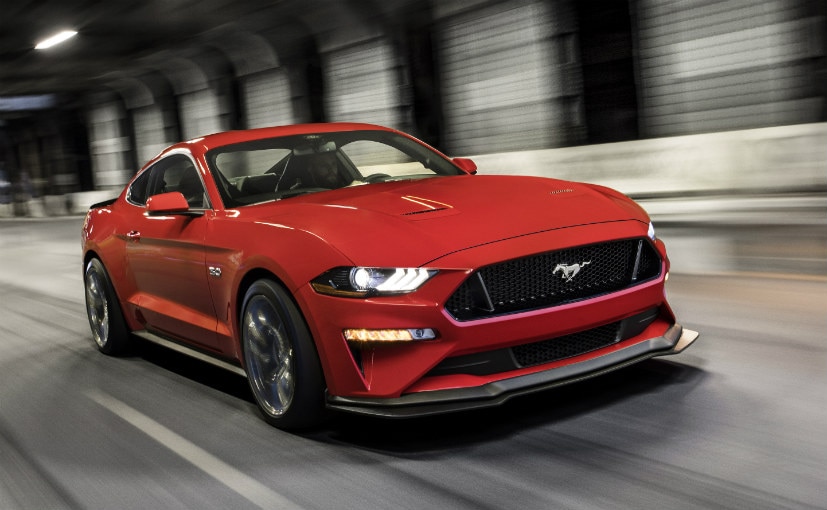 (2018 Ford Mustang)
"The world is falling in love with Mustang," says Erich Merkle, Ford sales analyst. "Mustang represents the best of American design, performance and freedom, with an unmistakable personality that's appeals - regardless of your post code."
71.62 Lakh *
On Road Price (New Delhi)
Over one-third of all Mustang registrations took place in in export markets and needless to say, Ford says that the most popular engine iteration of the Mustang is the mental 5.0-lite V8 which makes 400 bhp and 542 Nm of peak torque.
0 Comments
The Mustang is offered in a variety of engine options and can also be bought as a convertible. Ford recently revealed the Mustang Bullitt edition which is homage to legendary Steve McQueen's movie 'Bullitt' where he drives a 1969' Mustang. Ford will commence production of the Bullitt Mustang for Europe from June 2018. India still gets the old-generation Mustang and we do hope that ford brings in the 2018 Mustang to the country soon.
For the latest auto news and reviews, follow CarandBike on Twitter, Facebook, and subscribe to our YouTube channel.