The Mexican Grand Prix was a race like no other giving some unexpected results and the 2017 Formula One World Champion - Lewis Hamilton. The Mercedes driver secured his fourth drivers' title two races prior to the season finale, while Red Bull's Max Verstappen clinched on to win the Mexican GP. World title rival Sebastian Vettel of Ferrari finished fourth, behind Valtteri Bottas and Kimi Raikkonen. The 2017 world champion himself, was in no good shape and finished ninth after a collision with Vettel on the opening lap.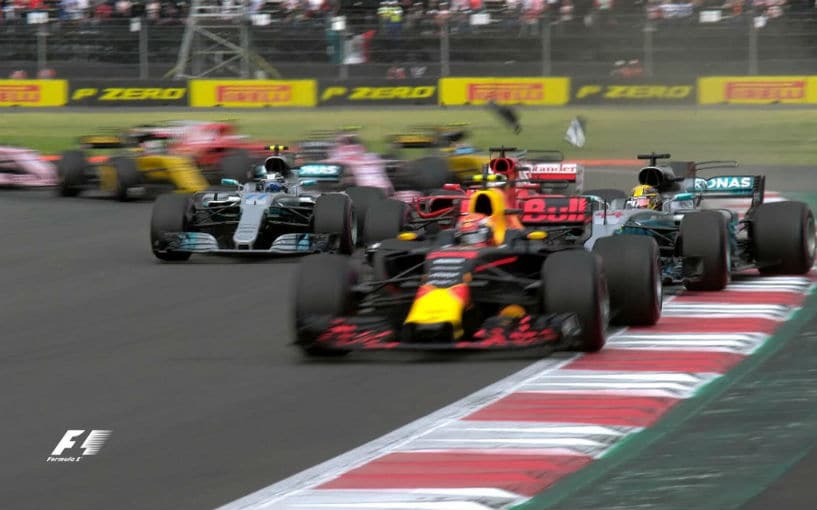 Also Read: Hamilton Wins US GP As Mercedes Wins Constructors Championship
Despite Vettel finishing in P4 ahead of Hamilton, the latter still has a lead of 56 points over the German. With only 50 points to play for in the final two rounds - Brazil and Abu Dhabi, Hamilton sealed the championship title, making him one of the most successful British drivers ever.
The Mexican GP started with pole-sitter Vettel, Verstappen and Hamilton charging in a three-way on the opening lap. However, the latter backed out at Turn 1 allowing Vettel and Verstappen to squable for the top spot. But it was late to avoid contact for Hamilton and Vettel, with the latter needing to finish at least second to stay in contention for the world title. The German driver clipped Hamilton's rear tyre at Turn 2 causing a puncture on the rear-tyre while Vettel too suffered damages to the front wing.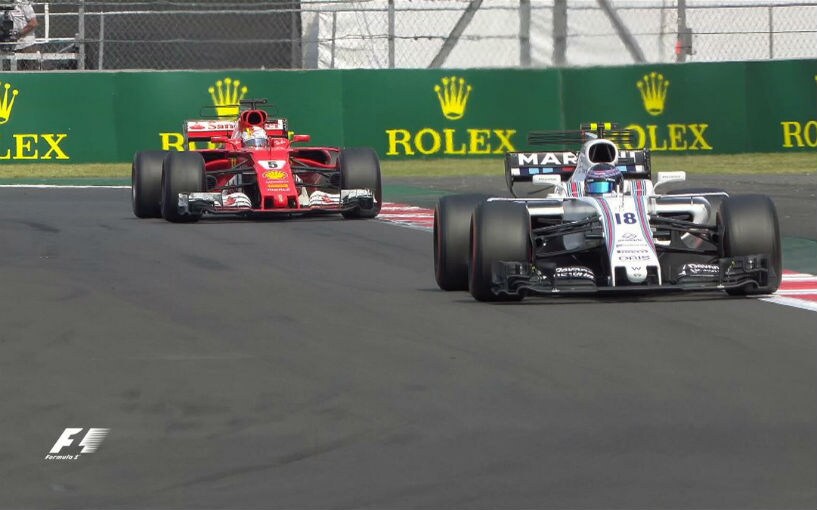 Also Read: Fernando Alonso Signs Deal With McLaren For 2018
The incident mandated both drivers to pit for part changes while pushing them to the bottom of the pack at 19th and 20th. Both drivers used this opportunity to switch to ultra-soft tyres. Meanwhile, Verstappen and Bottas continued to lead the race with the Red Bull driver unstoppable. The 20-year-old built a significant lead through the race, which Bottas simply couldn't match and finished with a gap of 19.678 seconds over the Red Bull. Force India's Esteban Ocon made a strong case to retain P3, followed by Nico Hulkenberg, Sergio Perez, Kimi Raikkonen and Lance Stroll.
Vettel and Hamilton, on the other hand, struggled to make a comeback to the top spots. While Vettel was quick to take charge and moved up to eighth while Hamilton continued to struggle at 19th. When Brendon Hartley's Toro Rosso faced engine troubles and led to the rookie's retirement, the Virtual Safety Car was called on Lap 31, which resulted in mass pit stops. Most drivers including our title contenders chose to switch to super-softs, making way for some incredible overtakes.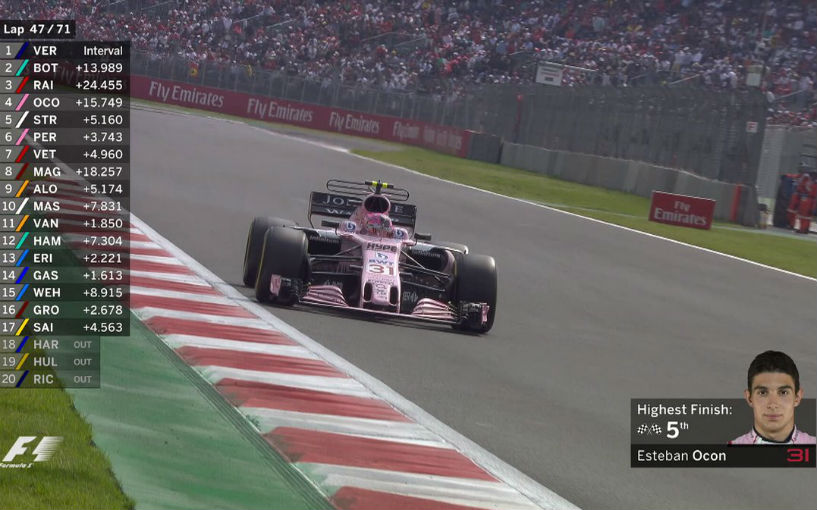 Also Read: Verstappen Beats Hamilton To Win Malaysia GP As Vettel Recovers To Fourth
Vettel managed to move up to P4, 23.7 seconds behind teammate Raikkonen, who had passed Ocon by now, but it was clear there was no chance he'd make it to P2 in this race. Hamilton too moved up to 10th place and eventually finished ninth after a duel with Fernando Alonso (McLaren).
Ocon had a fantastic drive for fifth, followed by Lance Stroll, Perez and Magnussen taking P6, P7 and P8 respectively. Finishing outside of the top 10 were Williams F1 driver Felipe Massa at P11, McLaren's Stoffel Vandoorne at P12, while Torro Rosso's Pierre Gasly finishing at P13, ahead of Pascal Wehrlein of Sauber and Romain Grosjean of Haas.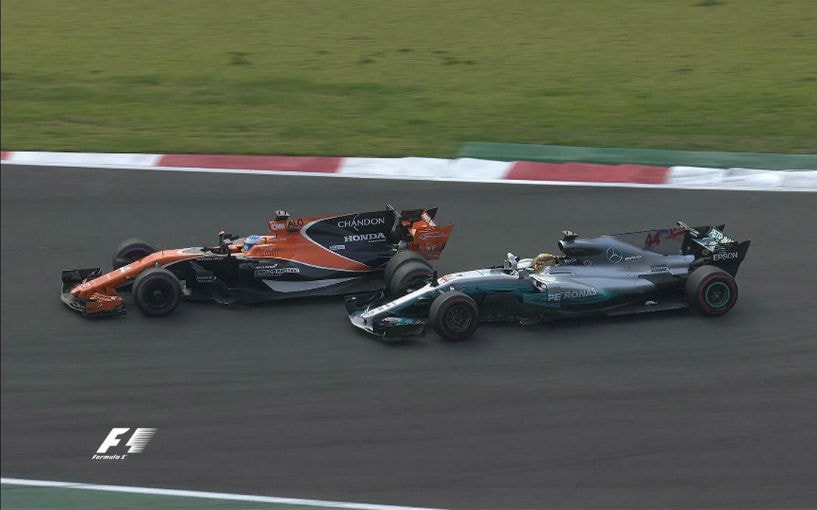 Also Read: Aston Martin Announced As Red Bull Racing Title Sponsor For 2018 Season
The Renault powered cars had a terrible outing in Mexico with Carlos Sainz retiring due to handling issues, while Nico Hulkenberg faced electrical problems and retired. Brendon Hartley's Toro Rosso suffered power loss and Red Bull's Daniel Ricciardo suffered a failed turbocharger ending his run short.
0 Comments
For Hamilton and Mercedes, the party has just started. The Briton has added his name to an elite list of F1 drivers which include the likes of Alain Prost and Michael Schumacher. Hamilton also inches closer to the all-time F1 title of Schumacher at seven.
For the latest auto news and reviews, follow CarandBike on Twitter, Facebook, and subscribe to our YouTube channel.