The 2017 Frankfurt Motor Show has been bubbling with concepts that showcase not just the future but the near future and by all the news we've churned out for you, by now you'd understand that electric cars are the future, whether you like it or not. While Jaguar, Audi, Mercedes-Benz and even Aston Martin have made it clear that electric cars will be introduced throughout the company's portfolio by, well, 2020. But there's one manufacturer who said that it will be doing it, well, from tomorrow.
Honda is using the 2017 Frankfurt Motor Show to reveal that every new model for Europe will use some kind of electrification from now on.
"Here in Europe, we see this move towards electrification gathering pace at an even higher rate than elsewhere," Honda President and CEO, Takahiro Hachigo, commented during the brand's press conference.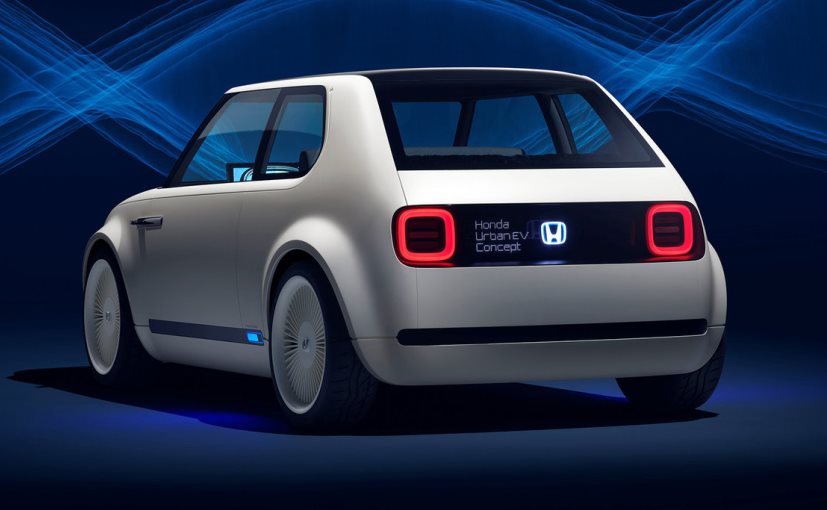 According to Honda, Europe has a very strong base for introducing hybrid and electric cars. It plans to have electrified technology in two-thirds of its new car sales on this market by 2025. Globally, the target year for this plan is 2030, which is also an important year for India because that's the time by when we'll see more electric cars in the market (at least that's what the plan is)
Furthering Honda's vision of bringing electric cars were the two cars it brought to the 2017 Frankfurt Motor Show- the Urban EV Concept and the near production CR-V Hybrid Prototype.
0 Comments
It uses a dual-motor powertrain with a compact multi-mode, single fixed-gear ratio transmission, which delivers torque seamlessly to the wheels.
For the latest auto news and reviews, follow CarAndBike on Twitter, Facebook, and subscribe to our YouTube channel.