Eicher Polaris, the joint venture between Eicher Motors and Polaris Industries, has launched the Multix multi-utility vehicle in Delhi, with prices starting at ₹ 3.19 lakh (ex-showroom) for the AX variant and ₹ 3.49 lakh (ex-showroom) for the MX variant. The Multix is targeted at independent businessmen, aiming to fulfill multiple roles - personal mobility, family transport, goods transport and also doubles up as a power generator. With a generous cabin space, the Multix can seat five adults comfortably along with luggage.
"The Multix has already been on sale in markets in south India and eastern Uttar Pradesh, across Tier II and Tier III cities. The response has been quite good, when customers realise the value offered by its three-in-one capability, that of a family vehicle, goods transport and even power generation. With its introduction here in Delhi, we will soon launch it in other metros, in Mumbai and Pune as well," said Pankaj Dubey, Chief Executive Officer, Eicher Polaris Private Ltd.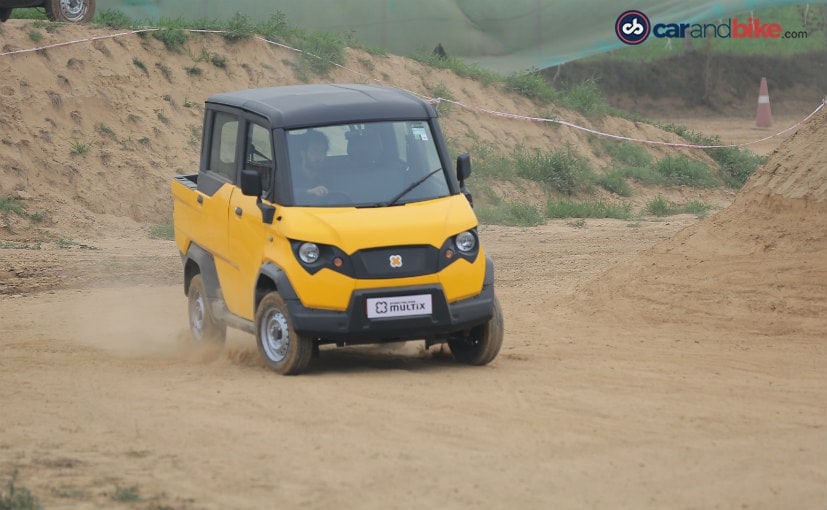 The Multix is powered by a 650 cc, single-cylinder, four stroke, direct-injected diesel engine which now meets Bharat Stage IV emission regulations. We have already driven the Multix earlier this year, but the engine now gets a displacement bump, as well as more power and torque. The BS IV engine makes 12.8 bhp of power at 3,000 rpm and 37 Nm of torque between 1600 to 2000 rpm. The Multix boasts of a fuel efficiency of 28 kmpl of diesel, comparable to fuel efficiency and running costs of a conventional mass market two-wheeler.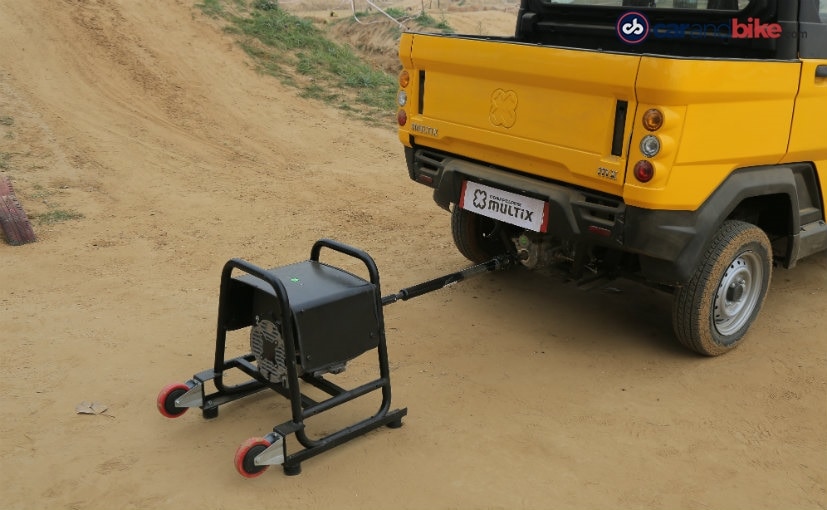 According to Eicher Polaris, the Multix has been developed after extensive consumer study, and it offers the first of its kind independent suspension system which delivers unmatched ride experience on all kinds of roads. The Multix also comes with what the company calls the "X-Port", a power take-off point which can generate power of up to 3 kW. Fuel consumption is claimed at 0.74 litres of diesel for every hour of usage for power generation. The body is highly durable and damage resistant, thanks to the FlexiTuff material which gives enhanced toughness and increased resistance to cracking. The Multix also gets a tough tubular frame with a roll cage for added safety and protection.
0 Comments
The Multix is available in four colours and is currently being exported to Nepal as well. Eicher Polaris says there has been considerable interest in Bangladesh and Guatemala as well, and the company will soon be exporting the Multix to these markets as well. Currently, Eicher Polaris has around 80 dealerships across India, and intends to increase the count to 150 dealerships by the end of the year. Each dealership also doubles up as a service centre and the company also offers road side assistance to all customers.
For the latest auto news and reviews, follow CarAndBike on Twitter, Facebook, and subscribe to our YouTube channel.