The end of the year is always a good time to go automobile shopping, as dealers roll out discounts and offers to clear out existing stock which will be a year old in the model year when the new year kicks in. Traditionally, there have always been offers and discounts on two-wheelers, ranging from cash discounts, free insurance and accessories thrown in with every purchase. This year though, despite a not so exciting festive season in terms of sales, two-wheeler dealerships don't seem to be very bullish on clearing out stock, or on a positive buyer sentiment in the market. Although some dealers are rolling out a few offers, and certain festive season offers have been extended till the end of the year, there are not too many exciting discounts, which will mean that sales may not be so exciting after all, apart from a few brands and models.
Also Read: BMW G 310 R, BMW G 310 GS Offered With Year-End Benefits
Hero MotoCorp
The largest two-wheeler manufacturer by volume has officially not announced any discounts on any models. Hero will be looking to rake in some sales interest in its new scooter, the Hero Destini 125, as well as the new 200 cc motorcycle, the Hero Xtreme 200R. The company has not announced any special offers on any products, but individual Hero dealerships are rolling out some offers, although these may differ from dealer to dealer. The best offers are in buying a Hero two-wheeler through PayTM which has offered benefits of up to ₹ 5,000, including cash payback and payment vouchers. On purchasing a Hero two-wheeler by cash, some dealers are rolling out cash discounts of up to ₹ 1,000, and a few dealers we spoke to said, that more discounts can be possible after discussion across the table. So, if you're looking to buy any Hero two-wheeler, the best bet would be to visit more than one dealership and then have a conversation on what is possible. Hero dealerships are also offering attractive exchange offers on your old motorcycle or two-wheeler with special schemes for government servants.
Also Read: Hero Xtreme 200R Road Test Review
Honda Motorcycle and Scooter India (HMSI)
Hero's former partner Honda Motorcycle and Scooter India is not offering any year-end discounts or offers officially. Honda dealerships though, are saying that if you book a Honda two-wheeler through PayTM, you are eligible for benefits up to ₹ 4,000. And certain Honda dealerships are throwing in a tankful of fuel or a free helmet along with a new Honda two-wheeler. As always, these offers may differ from dealer to dealer, so if you're shopping for a two-wheeler, the best thing to do would be to speak to more than one dealership, and also figure out the best possible offer from one dealer.
Also Read: Hero Destini 125 First Ride Review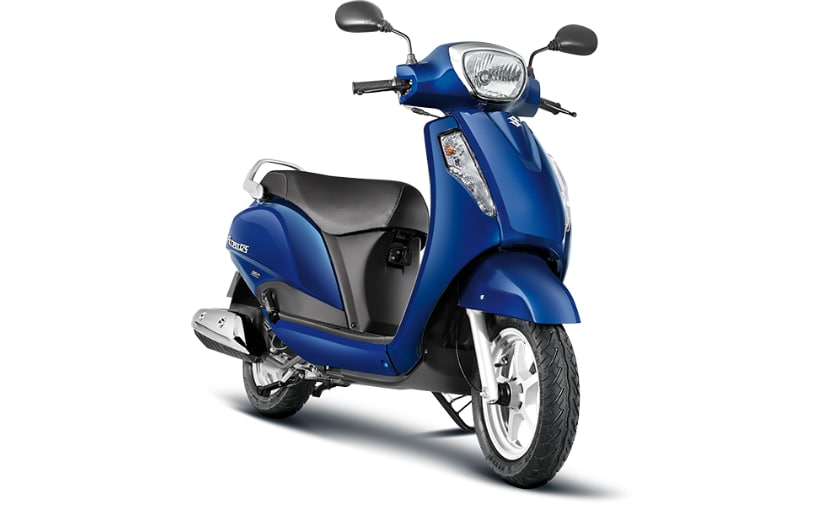 Suzuki
Suzuki dealers are offering several discounts on scooters and motorcycles. Buying any Suzuki two-wheeler through PayTM will get you benefits of up to ₹ 7,000. Suzuki dealers say the discounts range from benefits of ₹ 4,000 on scooters and up to ₹ 7,000 on motorcycles. For HDFC Bank debit or credit card users, there's a 50 per cent discount thrown in on the insurance costs as well. And if you want to pay cash, there's a ₹ 2,000 flat discount on cash payments, but again these are dealer-specific and not announced by Suzuki Motorcycle India.
Also Read: Suzuki Burgman Street Review
Bajaj Auto
Bajaj Auto has also not rolled out any year-end specific discounts and several Bajaj dealerships are continuing with the 5-on-5 offer announced by the company a couple of months ago. This offer includes a 5-year warranty, 5 free services and a 5-year on-damage insurance free. But again, these offers vary from dealership to dealership and from model to model. On the Bajaj Pulsar 150, some dealers are offering free 5-year warranty, 5 free services and on-damage insurance free for one year. On the Bajaj Platina and Bajaj Dominar, the 5-on-5 offer, including five year on-damage insurance free is being offered. Apart from these offers, Bajaj dealers are not offering any more cash discounts on motorcycles.
TVS Motor Company
TVS Motor Company has not officially communicated any year-end discounts on its products. If you book or buy any TVS two-wheeler through PayTM, you will get benefits of up to ₹ 6,000, with a flat ₹ 1,300 cashback on the purchase of any TVS scooter or motorcycle. TVS Motor Company has yet to get back on any particular year-end offers and discounts on the company's products, but it may be a good idea to contact more than one dealer directly to see what offers are available.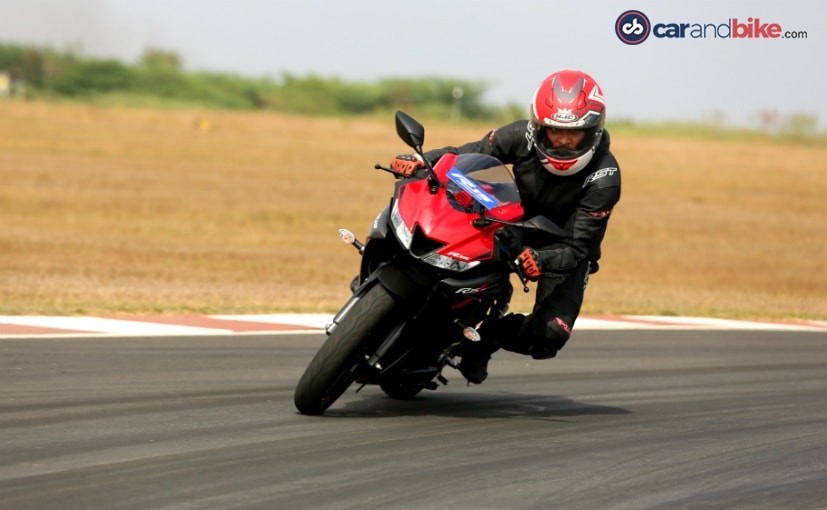 Yamaha
India Yamaha is also offering a lot of benefits if you buy any Yamaha scooter or motorcycle on PayTM. Again, these offers are dealer-specific and may vary from dealer to dealer, even within the same city. On purchasing a Yamaha two-wheeler certain dealers are offering a ₹ 1,200 cash discount, as well as two PayTM vouchers worth ₹ 1500, totalling to benefits worth ₹ 4,200. Check with more than one dealer if you're looking to buy a Yamaha two-wheeler, and it's always helpful to visit the dealership and have a conversation in person. The best deal is always across the table.
0 Comments
*(Disclaimer - These offers and discounts are only at the dealership level and these may vary from dealership to dealership and model to model, as well as city to city.)
For the latest auto news and reviews, follow CarAndBike on Twitter, Facebook, and subscribe to our YouTube channel.