The Dakar Rally is one perhaps one of the toughest motorsport event in the world if not the toughest. It is the true test of the man and the machine. It is confirmed that the 2019 Dakar will be held only in the country of Peru in South America. For 2018, the Dakar was held in Argentina and Bolivia along with Peru. This is the first time that the rally-raid of Dakar will be held in a single nation. Chile was supposed to host the 2019 Dakar along with Peru but backed out at the very last minute. In fact, the organisers of Dakar, ASO, had originally planned to start the rally in Chile and end it in Ecuador. They were also in talks with Bolivia but unfortunately, talks failed with these three countries. There is a strong possibility that the Dakar might move back the continent of Africa in the near future. There are still no clear details on that as yet.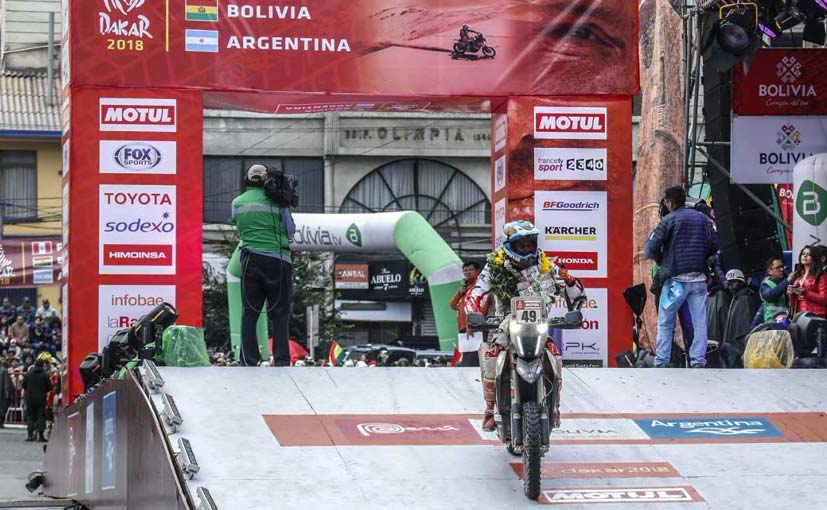 The 2019 Dakar Rally will begin on 6 January, 2018 from Lima, the capital of Peru and finish on 17 January, 2019 at Lima itself. Registrations for the participants for Dakar 2019 have already begun. All stages of the Dakar 2019 will be held in Peru so Dakar Rally director Etienne Lavigne says to expect tougher and more technical stages in the unforgiving sand dunes of the country. At least 70 per cent of the special stages could be in the sand dunes of Peru.
0 Comments
Also, there is small change for competitors in the car and trucks category. If the participants in these categories are forced to retire in the first week of the 2019 Dakar, they can still rest, regroup and re-join the rally in the second week. Although, they will not be a part of the main rally, they will have a class of their own. This is only to stop the participants who re-join from disrupting the starting order. Of course, this does not apply to participants in the motorcycles and quads categories.
For the latest auto news and reviews, follow CarAndBike on Twitter, Facebook, and subscribe to our YouTube channel.