Curtiss Motorcycle Company has announced a new v-twin motorcycle model, the first under the Curtiss name in over 100 years, and the last internal combustion engine model under the name. The announcement marks the first product release since Confederate Motors rebranded to Curtiss Motorcycle last year. The new model, called Warhawk, will be a limited edition model and only 35 will be made. The Warhawk shares its name with a famous World War II fighter plane, and pays homage to the man who invented the first American v-twin motorcycle - Glenn Curtiss.
"We've spent the past 27 years working to optimize and perfect Mr. Curtiss's V-Twin invention," explained Curtiss CEO Matt Chambers. "Everything we know is built into this machine. Because the Warhawk is based on our acclaimed P51 Fighter, the engine, powertrain, and chassis are as solid as a bank vault. But now, we've cranked it to 11. There are no more rabbits we can pull out of the proverbial hat. There's simply no way to make a more explosive hot-rod American V-twin than the Curtiss Warhawk."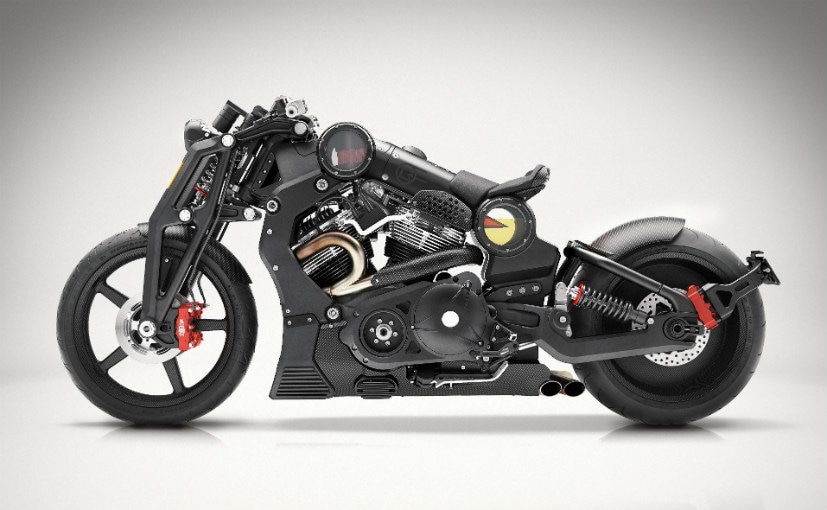 Also Read: Confederate Motors Goes All-Electric With New Name
0 Comments
The announcement of the Warhawk also marks the last motorcycle of its kind that the company will produce as it transitions from internal combustion to all-electric engines. Only 35 Curtiss Warhawk motorcycles are scheduled to be manufactured, with the bike priced at $ 105,000 (over ₹ 68 lakh). Curtiss Motorcycle Company used to be known as Confederate Motors, a manufacturer of exotic motorcycles, and founded in 1991. Last year, Confederate Motors tied up with electric motorcycle manufacturer Zero Motorcycles to form Curtiss Motorcycle Company. The first all-electric cruiser from Curtiss is expected to be called Hercules, named after the famous Curtiss Hercules released in the early 1900s.
For the latest auto news and reviews, follow CarAndBike on Twitter, Facebook, and subscribe to our YouTube channel.