American motorcycle manufacturer Confederate Motors is all set to become an all-electric motorcycle manufacturer, after debuting its last internal combustion engine motorcycle, the FA-13 Combat Bomber. Once this radically designed cruiser is sold out, Confederate Motors will cease to exist in its current form, changing its name to Curtiss Motorcycles and developing all-electric motorcycles under the new brand. Curtiss Motorcycles in essence, is a partnership between the current Confederate Motors and electric motorcycle manufacturer Zero Motorcycles. The first model from Curtiss Motorcycles will be all-electric, and future models are also expected to be powered by electric motors.
The name Curtiss Motorcycles, has been inspired by Glenn Curtiss, the legendary aviator who rivalled the Wright Brothers in the early 19th century, even fighting legal battles over patents for the first aircraft. But before Glenn Curtiss took to aviation, he was also an avid motorcycle builder and racer, and the new company's name is a sort of tribute to his accomplishments. The new company, a partnership between Confederate Motors and Zero Motorcycles, will develop an all-electric cruiser motorcycle called Hercules, expected to produce 175 bhp and 393 Nm of torque.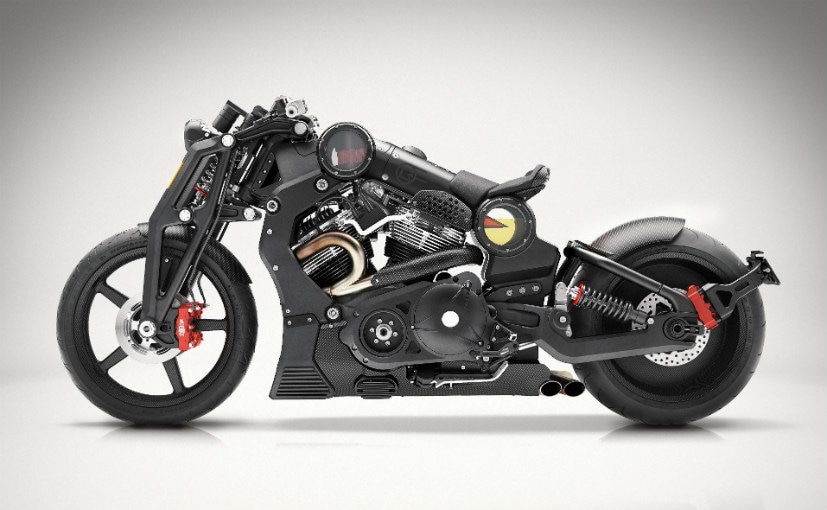 Confederate President H Matthew Chambers is quoted as saying that the Confederate brand was no longer viable in the current political atmosphere and that a change was needed in order to continue. So far, there's no word on when the new model will be expected to roll out as a production-ready model, but we expect a uniquely designed all-electric cruiser, in all likelihood built by Zero Motorcycles.
0 Comments
Confederate Motors was founded in 1991, and made a name as the manufacturer of exotic motorcycles, with the first model introduced in 1994. The company produced a range of exotic cruiser motorcycles with names such as Hellcat, Wraith and Combat Fighter. More than 500 Confederate G1 Hellcat models were built from 1996 to 2001, before the company went bankrupt in 2001. The company recovered soon after and the G2 Hellcat was produced from 2002 to 2007. The Wraith was produced from 2007 to 2009 and the Fighter from 2009 to 2011. The Confederate G3 Hellcat was produced until 2015, when it was sold out. The Confederate FA-13 Combat Bomber is priced at $ 1,55,000 (over ₹ 99 lakh) and comes with a five-year factory warranty and 60 month factory services.
For the latest auto news and reviews, follow CarandBike on Twitter, Facebook, and subscribe to our YouTube channel.