Yes! One of the most expensive production cars in the world has been recalled. Bugatti has issued a recall for the Chiron in USA over a side airbag issue. Only two units of the Chiron have been affected by the recall. According to the National Highway Traffic Safety Administration of USA, the heat shield for the side airbags could have been incorrectly installed. If the airbag deploy then the heat generated could affect the performance of the airbag under particular temperature conditions.
A company called Key Safety Systems has manufactured the side airbags for the Chiron at its factory in Romania. The problem was discovered when a production test of the airbag was being conducted under high temperature conditions. The company found traces of a burn next to the gas generator of the airbag. Probing in to the problem further, the company found that the gas generator's heat shield had been assembled incorrectly.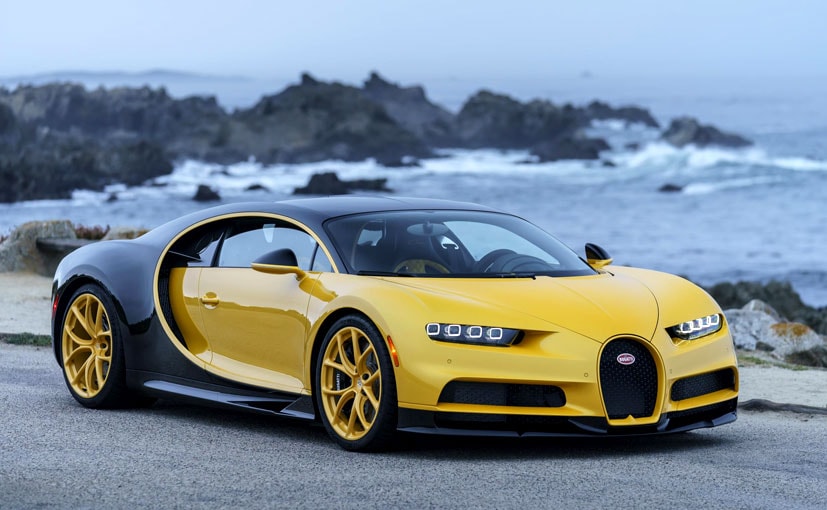 (The Bugatti Chiron can do the 0-100 kmph sprint in 2.5 seconds)
Therefore, Bugatti has said that its team of "flying doctors" will contact the customers personally and get the problem fixed. The affected seats will be shipped to France for a check-up and then be repaired by the supplier. Bugatti will of course get the rectification done free of cost. Bugatti has already carried out an inspection of the seats in other Chiron models and has put a green dot beneath the airbag label so as to confirm that it has been checked. It is of paramount importance that airbags work perfectly in a hypercar like the Chiron. Because, chances of a high-speed crash are more in a hypercar.
0 Comments
The Bugatti Chiron gets a new 8.0-litre W16 engine that is capable of churning out 1478 bhp and 1600 Nm of torque. With a top speed of 420kmph, the Chiron can do the 0-100 kmph sprint in just 2.5 seconds, while 200 kmph comes up in 6.5 seconds.
For the latest auto news and reviews, follow CarAndBike on Twitter, Facebook, and subscribe to our YouTube channel.