Further expanding its electric hybrid portfolio, German auto giant BMW has now introduced a new hybrid electric bicycle, christened the BMW Active Hybrid e-bike. Technically a hybrid bicycle, the e-bike combines pedal power with electric assistance, offering a significant power boost for riders. The BMW Active Hybrid e-bike comes with a 504 Wh high-performance battery which is fully integrated into the frame of the bike and offers a range of about 100 km on a full charge. To make things interesting the powerful battery develops 90 Nm of peak torque. To put things into perspective that is the same amount of torque that the Maruti Suzuki Alto K10 develops.
The new BMW e-Bike comes with an advanced Brose electric motor, which can be activated as required to supplement the rider's pedal power, producing an output of 250 W. Additionally, the e-bikes also offers the rider that option to adjust the degree of electric pedal assistance with ease via the new display. Riders can choose between four different power modes - ECO (+50%) to TURBO (+275%), which can be selected up to a maximum 25 kmph.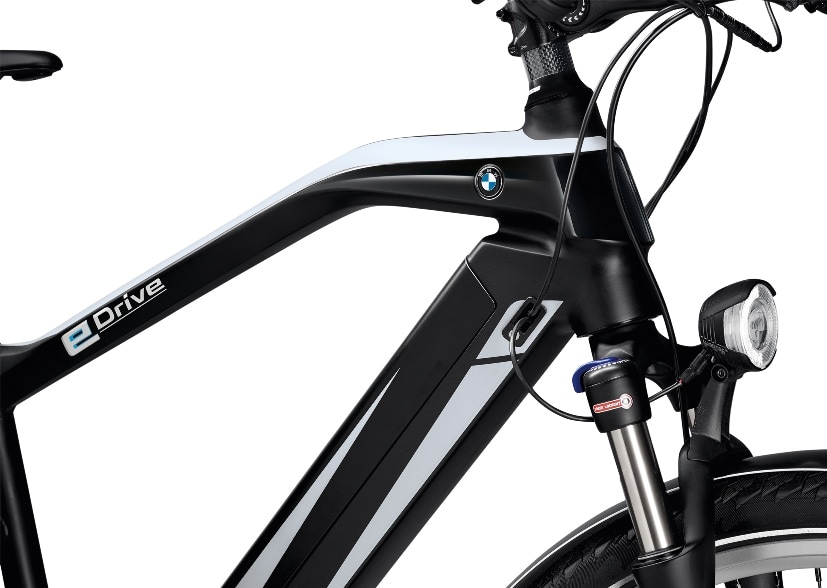 The BMW Active Hybrid e-bike is also very smartly designed as the motor and battery are fully integrated into the hydroformed aluminium frame, highlighting the bike's stylish silhouette. The design is further accentuated by the exclusive Frozen Black and Arctic Silver paintwork. For better safety, the e-bike comes with a LED light integrated into the aluminium mudguard over the rear wheel. The bike also comes with the first ever saddle tailored specifically to the requirements of e-bikers. The innovative design offers a stable seating position and improves balance when pushing off and braking. For better comfort, the saddle comes with three-zone padding featuring 3D Skingel and Royal Gel.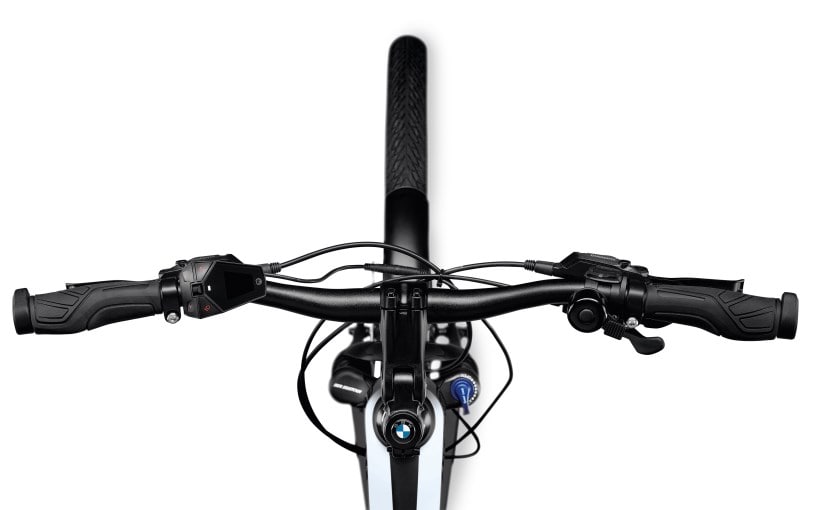 0 Comments
Electric mobility is the future and there is no doubt about it. Right from pure-electric vehicles to plug-in hybrids, every manufacturer out there is working on strengthening its EV portfolio across different verticals. Interestingly, apart from usual electric four-wheeler and two-wheelers, electric bicycles have also found a new interest in several markets across the world. India is one such market where also has e-bikes from brands like, Hero Electric and Being Human. If the market grows, BMW might consider bringing the new Active Hybrid e-bike to our shores as well. Having said that it will be pricey offering, considering will retail in Europe for € 3,400, which is roughly about ₹ 2.61 lakh.
For the latest auto news and reviews, follow CarAndBike on Twitter, Facebook, and subscribe to our YouTube channel.