Italian motorcycle brand Benelli is working on introducing several new products in India, and the focus will increasingly be on the 300-500 cc segment, as the brand begins to re-establish itself with a new Indian partner. Within a year, Benelli plans to offer as many as 12 products across the naked, sport, modern classic and adventure segments, with increasing focus on the small displacement 300-500 cc motorcycles. The first new models to be launched by the end of the year or by early 2019 will be the TRK 500 and the Leoncino 500. Benelli has ended its partnership with the DSK Group and has now tied up with Hyderabad-based Mahavir Group's Adishwar Auto Ride International (AARI) as its new partner in India.
"We believe that this is the beginning of a new era for Benelli in India, with the launch of the TRK 500 and Leoncino 500, in both versions - on-road and off-road. Both platforms will come with on-road and off-road variants with different tyres and suspension systems," Dante Bustos, Chief Marketing Officer, Global - Benelli, told Carandbike in an exclusive interaction.
"The Leoncino is expected to arrive in India hopefully before the end of this year. We are working hard to try October as the date of launch. Now, the team is working 24x7 to finish all the homologation process and all the things that need to be done," Bustos added.
But more than just launching single engine variants of the Leoncino and TRK, Benelli is planning an entire family of these motorcycles, with increased focus on smaller displacement engines, and both the TRK and Leoncino are likely to be launched with engines with much smaller displacement, and with a lot of localisation to keep costs competitive.
"We believe that from that segment of 150-200 cc motorcycles, the small ones, there's a huge amount of users waiting for affordable 300 and 500 cc motorcycles. And that is where Benelli is one of the leading companies in the world, in that segment, with cost affordable, price affordable performance motorcycles. We are very excited because it's in the right moment Benelli is planning to launch several different motorcycles in the range of 300-500 cc," Bustos told Carandbike.
India-centric task force set up
Benelli has set up a task force along with its new Indian partner to formulate the brand's immediate future plans, including setting up a full-fledged manufacturing, assembly and R&D unit. The task force will also look into localisation of bikes, the extent of localisation, and even manufacturing in India.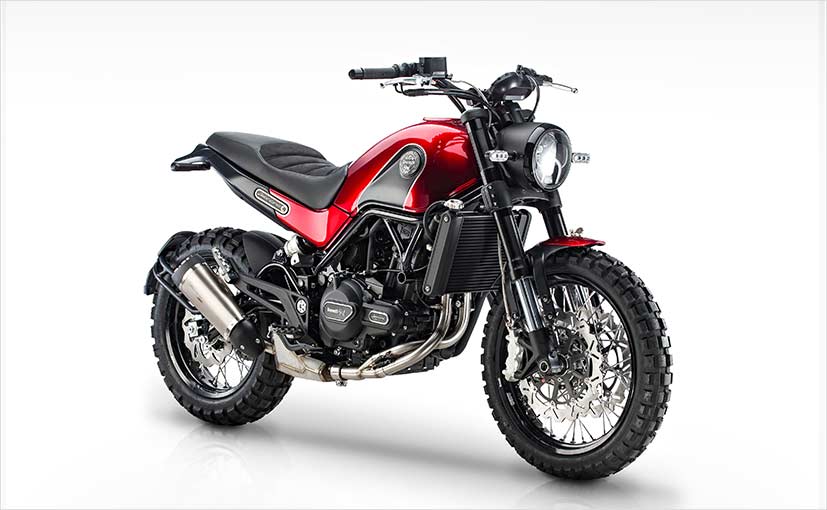 "They are very strongly looking at designing and making bikes for the Indian consumer, because they understand that today India is the most important market, and it's a market that can survive by itself. And maybe for certain, 'make in India' models, and even 'make for India' models, they could be manufactured here in India and exported to countries close by. So, they are exploring what percentage of the portfolio should be manufactured in India, what percentage of the portfolio should be localised, and from the findings of this task force is when they will decide what should be the scale of the investment," said Vikas Jhabakh, Managing Director, Benelli India.
0 Comments
Benelli will launch a facelift of the current TNT 300 by the beginning of 2019, and will also introduce a complete family of modern classic bikes under the Imperiale name. By the end of 2020, Benelli India intends to increase the footprint of the dealership network in India from the current 18 to around 50-55 customer touchpoints.
For the latest auto news and reviews, follow CarandBike on Twitter, Facebook, and subscribe to our YouTube channel.