We are in the last month of the second quarter of the 2016-17 fiscal year, and so far, things have been good for the carmakers in India. In July, automakers saw double-digit sales and the country's leading carmaker, Maruti Suzuki India, registered the highest ever monthly sales in the domestic market. For this month, while Maruti Suzuki India registered over 12 per cent growth, leb by the Ciaz sedan and the newly launched Vitara Brezza, Renault India bagged best ever monthly domestic sales thanks to the Kwid. Moreover, with the festive season approaching, we will see a gradual increase in the overall sales of both cars and two-wheelers in India.
Maruti Suzuki India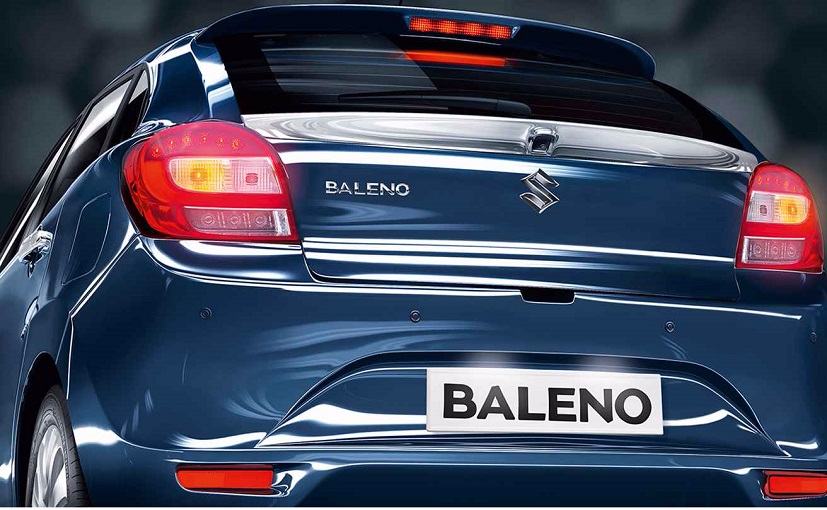 Maruti Suzuki Baleno
August 2016 has already shown signs of improvement as market leader Maruti Suzuki collectively sold over 1.32 lakh units as against the 1.17 lakh units last year during the same month, registering a growth of 12.2%. Maruti Ciaz and Maruti Vitara Brezza were the key players last month. The mini segment which consists of the Alto and Wagon R did decline by -5.5% but the compact segment which has the popular Swift twins and Baleno along with the Celerio and the Ritz saw a sharp increase of nearly 10% as the company managed to sell over 45,000 units. The UV space, which is currently dominated by the Vitara Brezza, was the company's best bet as the segment saw an increase of over 114% when compared to sales in August 2015. This year Maruti Suzuki sold a total of 16,806 units in the UV space which also includes the S-cross.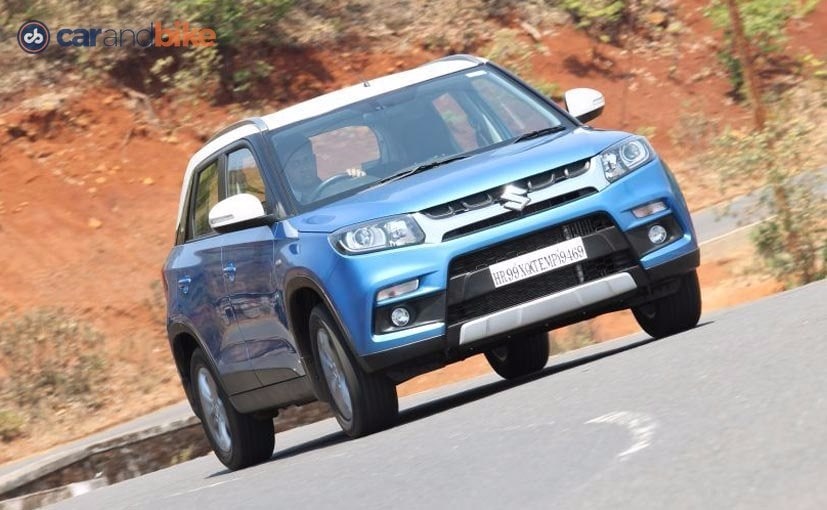 Vitara Brezza
Maruti Suzuki also exported 12,280 units last month 10.8% more than in August 2015. However, overall exports for this financial year has declined by -14.3% by exporting 49,721 units as compared to 58,025 units same period in the financial year 2015-16.
Renault India
The Kwid-manufacturer, Renault, on the other hand, registered highest ever monthly sales of 12,972 units in August 2016 as against the 1,527 units sold during the same time last year. While the carmaker did not give us a product or segment wise sales figures, it is quite clear that a considerable part of these numbers were achieved by the Kwid and the new-gen Renault Duster. We believe exports have also played a major role in achieving this growth, although, we can only confirm once we get the detailed sales figures.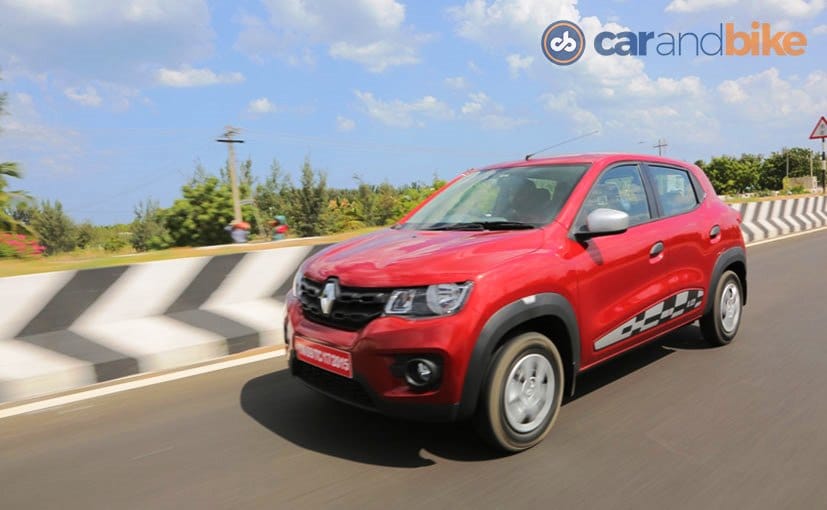 Renault Kwid 1.0-Litre
If anything these numbers tell us that Renault India, one of the fastest growing automotive brands in India. The carmaker recently launched the Renault Kwid 1.0L SCe (SMART CONTROL efficiency), an updated variant of the Kwid with a new 1.0-litre engine. We have driven that car and have some interesting things to say about it in our review. Apart from the Kwid 1.0L SCe, Renault India also introduced the Lodgy World Edition in July and the New Duster range earlier this year with a perfect blend of design, styling, space, performance, safety and class-leading fuel efficiency.
Renault claims that at this pace, the company will easily achieve its target of bagging 5 per cent market share in the Indian car market by the end of 2016.
Mahindra and Mahindra
As for Mahindra and Mahindra, the popular UV market leader was also among the automaker who saw double-digit sales last month. In August 2016 Mahindra's cumulative sales stood at 40,591 vehicles compared to 35,634 vehicles sold during August 2015, registering a growth of 14 per cent. Sales in the Passenger Vehicles segment alone (which includes UVs, Cars and Vans) was clocked at 18,246 units in August 2016 as against 14,198 units the same time last year seeing a growth of 29%.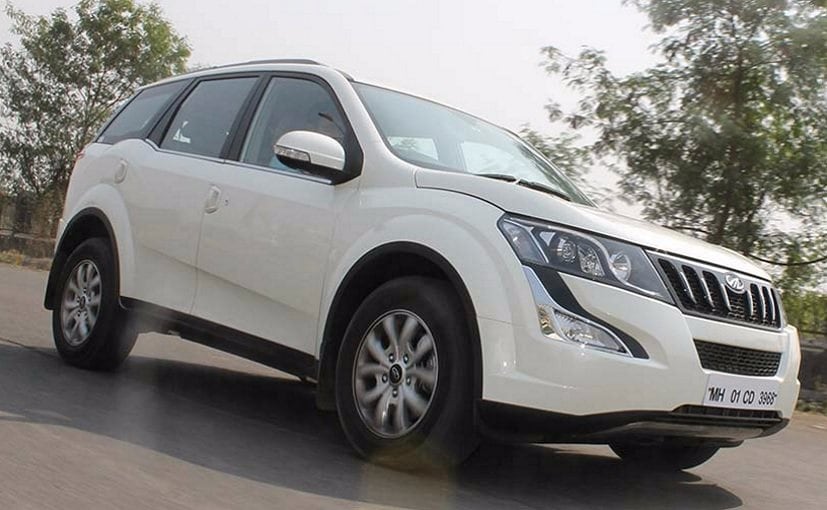 Mahindra XUV500
Cumulative sales in the domestic market for last month were 36,944 units, as against 32,122 units sold in August 2015, registering a growth of 15%. In August 2016, the Medium and Heavy Commercial Vehicles segment sold 371 vehicles, registering a growth of 9%. On the other hand, exports for August 2016 stood at 3,647 vehicles, a growth of 4% for the month and 18% cumulatively.
Commenting on the auto sales performance for August 2016, Pravin Shah, President & Chief Executive (Automotive), M&M Ltd. said, "The improved spread of monsoon as well as new product launches have helped the auto industry perform positively. Coupled with this, the uncertainty surrounding diesel vehicles has been lifted by the Honourable Supreme Court giving the customer the choice to buy his preferred vehicle which will help improve sentiments going forward. At Mahindra we are happy to have garnered an overall growth of 14% and a growth of 29% in UVs during the last month and we hope that the ensuing festive season will give us a further boost".
Honda Cars India
Honda BR-V
Last month was not so good for the Japanese carmaker's local arm, Honda Car India. The carmaker saw about 11 per cent decline in domestic sales in August 2016, with the total units sold in India accounting for 13,941, as against 15,655 vehicles sold during the same month last year. At the same time, exports went up by about 12 per cent with 664 units, compared to the 585 units sold in August 2015. Cumulative sales went down by 10 per cent with total sales clocked at 14,605 vehicles, as against the 16,240 during the same month last year.
Speaking on the company's performance, Yoichiro Ueno, President and CEO, Honda Cars India Ltd. said, "We have been continuing our sales efforts to streamline our stock levels at the dealerships and are geared up for the festive season starting from this month in some parts of the country. We are witnessing good demand for models and expect good sales on account of the favourable monsoon and the upcoming festive season."
Tata Motors
At the same time, home-grown auto major Tata Motors' passenger and commercial vehicle sales (including exports) in August 2016 were at 43,061 vehicles, registering a growth of 6 per cent, over the 40,679 units sold in August 2015. The company's domestic sales saw a growth of 3 per cent with 36,466 units being sold in August 2016 compared to last year.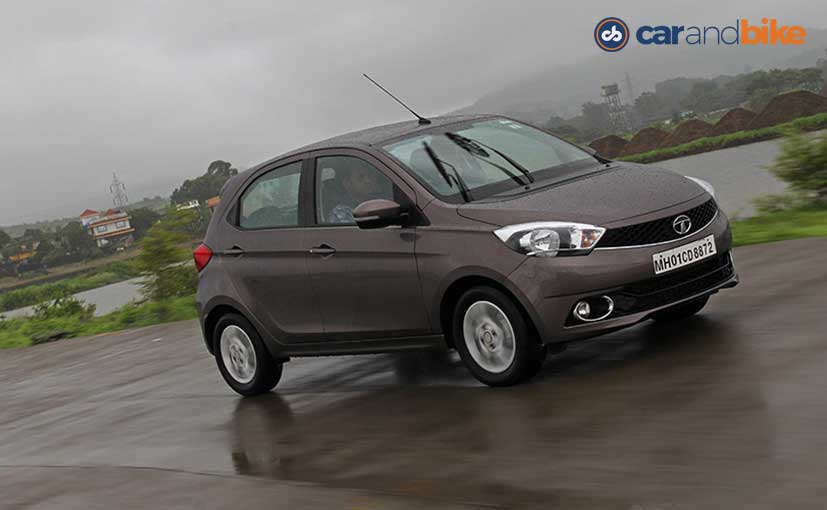 Tata Tiago
0 Comments
The company continued to witness year-on-year growth in certain key segments in August 2016. The passenger cars segment alone accounted for 13,002 units in August 2016, as against 11,163 units sold in August 2015, registering a growth of 16 per cent. The company's sales figures from exports were 6,595 vehicles in August 2016, which is a growth of 27 per cent compared to 5,201 vehicles sold in August 2015.
For the latest auto news and reviews, follow CarAndBike on Twitter, Facebook, and subscribe to our YouTube channel.