A lot of manufacturers have been putting the future before us and we have to admit that Audi is one among them. Yes, Dieselgate might have been a dampener of sorts but Audi isn't putting its plan on hold. The company has been studying alternative propulsion and well the latest example is a technology study featuring a fuel cell powertrain using hydrogen as the energy source. It calls it the h-Tron.
We've seen a bunch of e-trons from Audi, but what is an h-tron, you ask? Well as we said it's a fuel cell powertrain and sees a front-mounted electric motor which is capable of generating 120bhp. The Audi h-tron quattro concept car uses a highly efficient fuel cell and a further on-demand power boost of 100 kW or 134bhp courtesy of a lightweight lithium-ion battery. There's also a rear mounted electric motor which generates 188bhp and this clearly makes things a bit more interesting.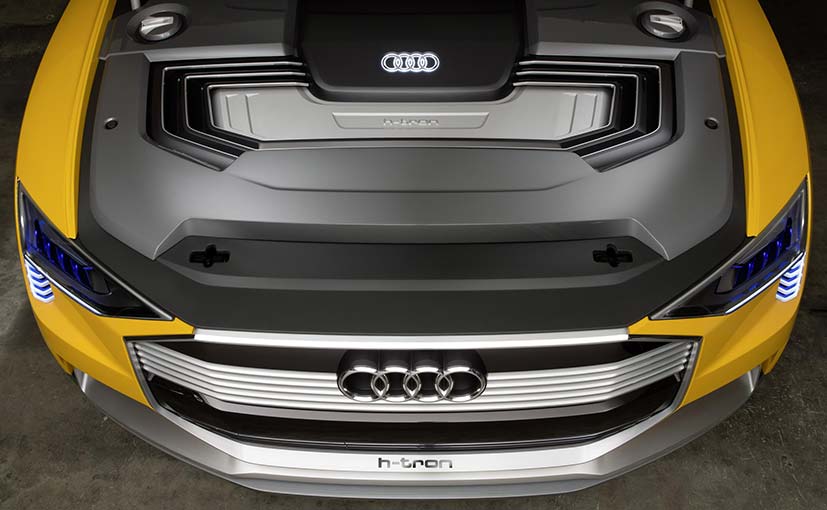 The car can be fully refuelled with hydrogen in around four minutes, and is then ready to drive for up to 600 km. The Audi h-tron Quattro concept can sprint from 0-100km/h in under seven seconds which is pretty amazing. The Audi h-tron quattro concept is closely related to the Audi e-tron quattro concept, a purely electric SUV first showcased by the brand with the four rings at the 2015 Frankfurt Motor Show. Both are based on the second-generation modular longitudinal platform (MLB evo). This concept is especially flexible. For example, both cars use a virtually identical floor assembly despite their different technology.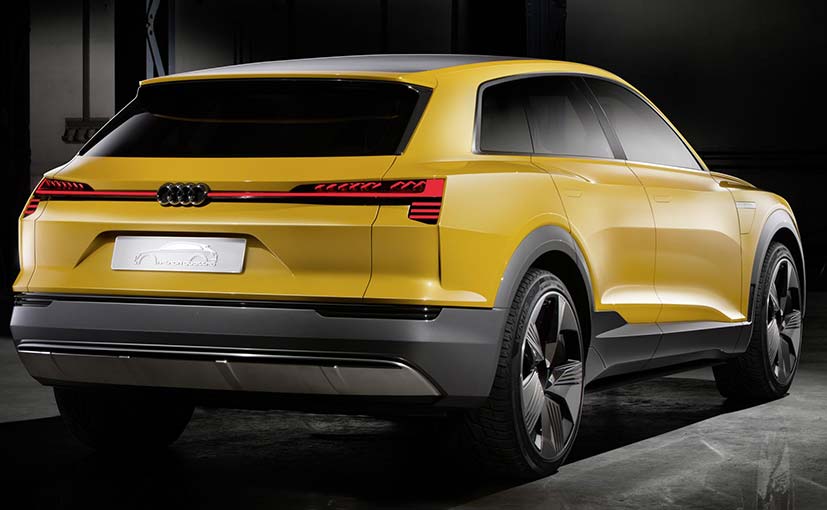 The Audi h-tron quattro concept presents the fifth generation of fuel cell technology from Audi and Volkswagen. Lighter materials reduce the weight and improve performance, responsiveness, service life and efficiency. With an efficiency rating in excess of 60 percent, the fuel cell now surpasses any combustion engine. The 'stack' comprising 330 individual cells is housed in the forward structure. The three hydrogen tanks are located beneath the passenger or luggage compartment but do not impinge on the interior.
But if you thought, this h-tron concept was only about alternative powertrains, well, you're wrong. With the h-tron quattro concept, Audi also previews the piloted driving and parking technology set to be offered on the next-gen A8 due in 2017. The vehicle is able to drive itself on freeways at speeds of up to 60 km/h and can also save you the trouble of having to park it.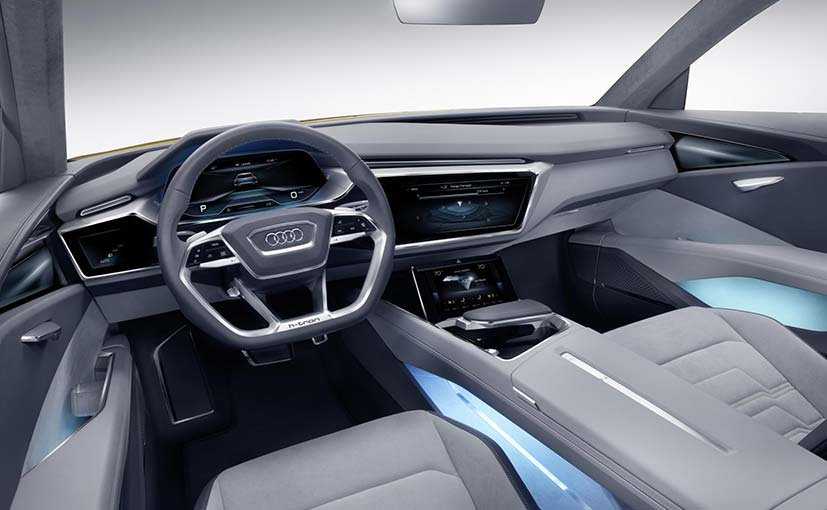 Now will we see this car in the production guise? We probably will and it will be hydrogen-powered version of the Q6 but it won't come before the all-electric Q6's release in 2018.
For the latest auto news and reviews, follow CarAndBike on Twitter, Facebook, and subscribe to our YouTube channel.