Audi has finally taken the wraps off the e-Tron Vision Gran Turismo, developed exclusively for virtual races on PlayStation 4. Many of the e-Tron Vision Gran Turismo concepts were built as full-scale models as well and presented at trade shows. According to Audi, the fully electric Audi e-tron Vision Gran Turismo concept will make its debut at the Formula E as a race taxi in Rome on April 14. That's not all; it will also be deployed at all European Formula E races and numerous other events in 2018. The Audi e-tron Vision Gran Turismo was created by Audi designers for the 'Vision Gran Turismo' competition was launched on the occasion of the popular game's 15th anniversary.
Also Read: Audi e-Tron Vision Gran Turismo Teased Ahead Of Reveal
"E-Mobility is rapidly gaining importance," says Peter Mertens, Member of the Board of Management, Technical Development, Audi AG. "That is why in 2017 Audi was the first German manufacturer to enter Formula E with a factory-backed commitment. With the Audi e-tron Vision Gran Turismo race taxi we are turning electric mobility into a tangible experience for our customers and guests as part of the Formula E races - in the middle of the world's metropolises."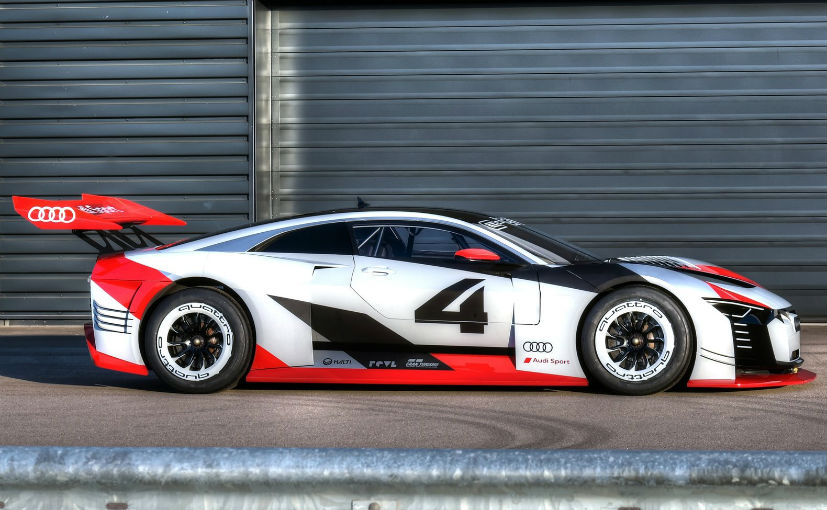 For the design of the e-tron Vision Gran Turismo, Audi has taken up design elements and the color of the Audi 90 Quattro IMSA GTO. Featuring a combination of systematic lightweight design and Quattro drive paired with a powerful five-cylinder turbo engine, the car was far ahead of its time back then. The Audi e-tron Vision Gran Turismo is the first concept car of this range to be deployed to real-world race tracks as a fully functional vehicle.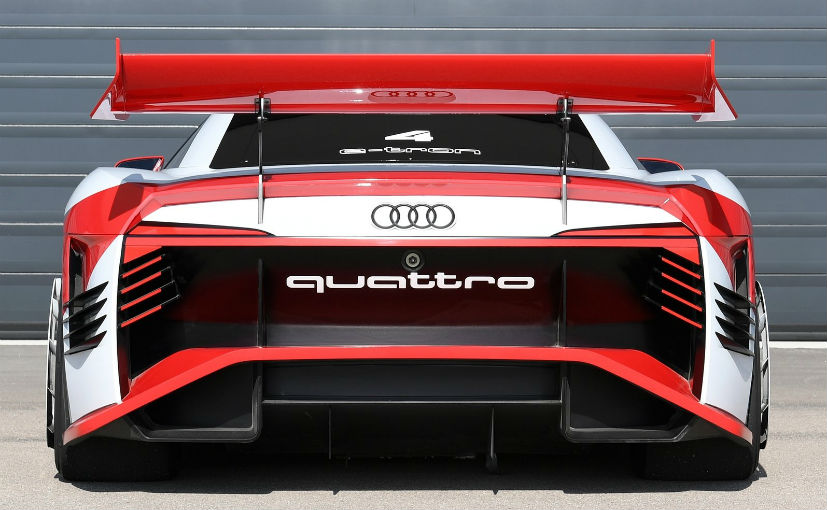 Also Read: Audi e-tron GT Concept Teased
"This is what we are particularly proud of," says Audi's chief designer Marc Lichte. "Although the design of a virtual vehicle allows much greater freedom and the creation of concepts which are only hard to implement in reality, we did not want to put a purely fictitious concept on wheels. Our aim was a fully functional car. The Audi e-tron Vision Gran Turismo shows that electric mobility at Audi is very emotive."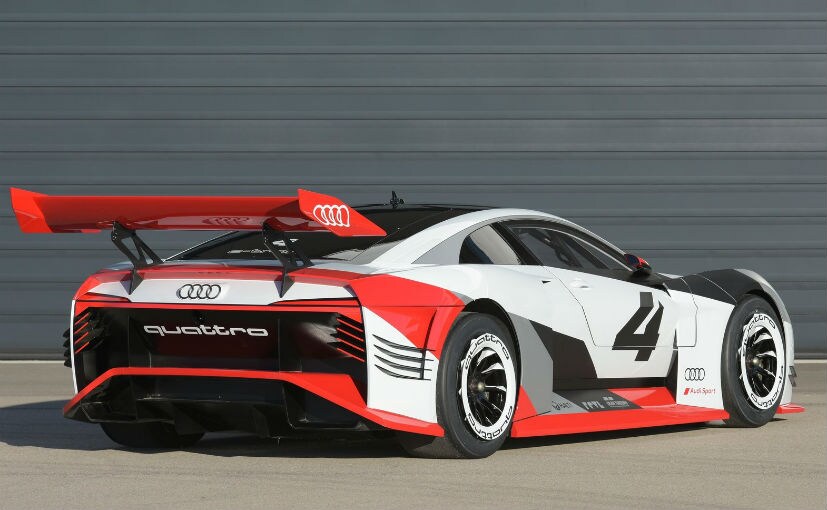 0 Comments
The Audi e-tron Vision Gran Turismo comes with three electric motors, each with output of 268 bhp. Two electric motors drive the rear axle and the third one the front axle, using individual components from the future Audi e-tron. These three electric motors help the e-tron Vision GT to produce a total output of 815 bhp. It also has permanent all-wheel drive as well. The Audi e-tron Vision Gran Turismo accelerates from 0 to 100kmph in less than 2.5 seconds.
For the latest auto news and reviews, follow CarAndBike on Twitter, Facebook, and subscribe to our YouTube channel.