Now that Audi has finally launched its cheapest car in India aka the A3 sedan, the game, at least among the three Germans, got really serious. That said, is the game/ competition really limited to just the German trio? Agreed, it is the cheapest Audi product that has opened up an entirely new segment in the country, but going by the new sedan's price-range, not all has been said and done yet. Despite the presence of the Mercedes-Benz A-Class and BMW 1 Series, the market is of the opinion that the Audi A3 sedan will truly face competition only when the Mercedes-Benz CLA-Class arrives here. I would agree if it were not for the fact that the Audi A3's price range opens up the car to competition from other segments.
Check: Audi A3 Sedan Variants & Prices
38.68 Lakh *
On Road Price (New Delhi)
When I say other segments, I mean at least one hatchback, SUV, and crossover. In my honest opinion, the A3 faces competition from at least 6 cars in the market, irrelevant of its entry-level luxury sedan status. So we pit the latest German car on the block against its likely competition to help you decide who comes out on top. Before I proceed with the comparison, here are the A3's stats for reference:
a. 1.8 TFSI (petrol): 177bhp, 250Nm. Mileage: 16.6Km/l
b. 2.0 TDI (diesel): 143bhp, 320Nm. Mileage: 20.38Km/l.
Hatchbacks: Mercedes-Benz A-Class and BMW 1 Series
A luxury hatchback may come across as a pointless endeavour to the Indian psych, for the truth is India largely believes that hatchback = budget car. However, off late, manufacturers' have been observed treading down the proverbial 'road less travelled'. Case in point, the Mercedes-Benz A-Class and BMW 1 Series. The A-Class comes with a price tag that ranges between Rs 26.20 - 27.90 lakh, while that of the latter ranges between Rs 22.65 - 32.50 lakh.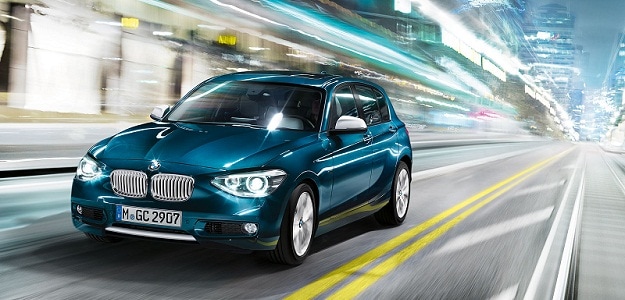 BMW 1 Series
a. 116i (petrol): It puts out 136bhp and a peak torque of 220Nm, along with a fuel efficiency of 16.28Km/l.
b. 118d (diesel): With a performance worth 143bhp and 320 torques to go with it, it gets a mileage figure of 20.58Km/l.
Mercedes-Benz A-Class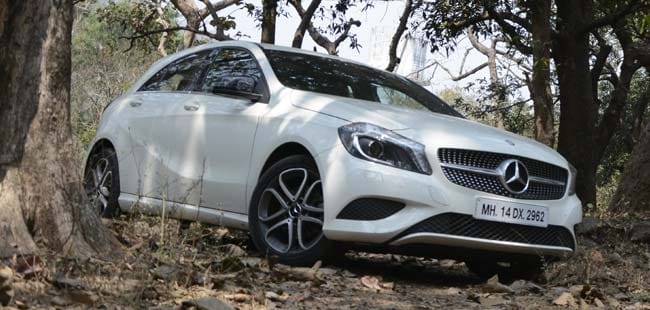 a. A 180 (petrol): This one offers 121bhp of power, 200Nm of peak torque and a mileage of 15.5Km/l.
b. A 180 CDI (diesel): It churns out a maximum power of 107bhp and 250Nm of maximum torque. The mileage stands at 20.6Km/l.
SUVs: Toyota Fortuner and Hyundai Santa Fe
Considering all that the Audi A3 has to offer, I couldn't help but rope in the Toyota Fortuner and Hyundai Santa Fe too. Agreed SUVs have a charm of their own, but a name that is synonymous with luxury and is available at pretty much the same price ought to do the trick for the four-ringed German, isn't it? While the Fortuner costs Rs 22.25 - 23.88 lakh, Santa Fe comes with a starting price of Rs 25.10 lakh and goes up to Rs 27.91 lakh.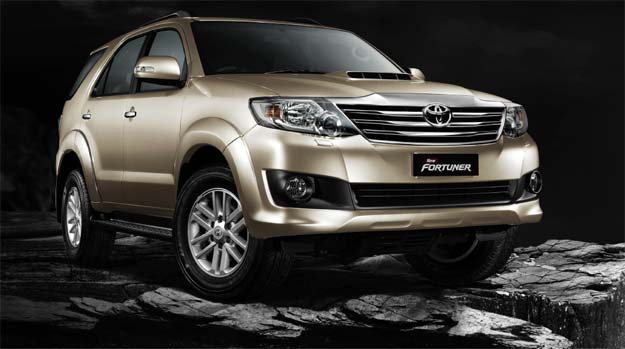 Toyota Fortuner
a. D-4D, turbocharged (diesel): The rugged SUV comes with 170bhp of power, and 343Nm (MT) & 360Nm (AT) of maximum torque, and a mileage of 13Km/l.
Hyundai Santa Fe
a. R 2.2-litre CRDi (diesel): It gets 196bhp horses and 421Nm (MT) & 436Nm (AT) worth of torque. The company claims this one offers a mileage of 14.66Km/l.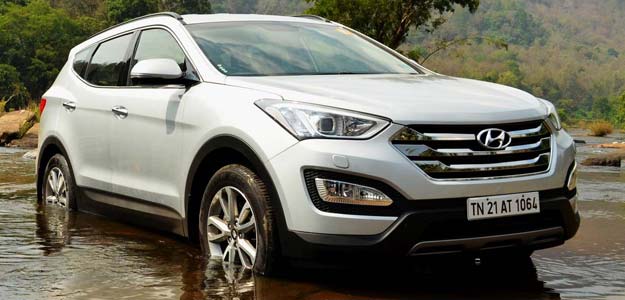 Crossover: Audi Q3 S Edition
The Audi Q3 S Edition is the price-cut version of the Q3, thus lacks several features like automatic transmission and LED rear lights among others. It costs Rs 25.35 lakh and even though this one is obviously in-house competition, the Q3 S Edition might lose prospective customers to the A3, since the sedan offers much more features and better fuel-efficiency.
Audi Q3 S Edition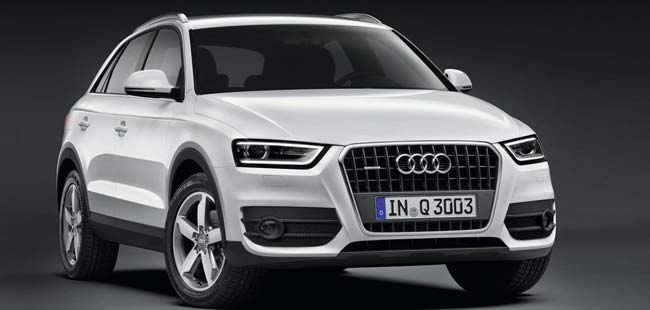 a. 2.0 TDI (diesel): A power output of 138bhp, 320Nm of maximum torque and a mileage of 17.71Km/l is how this one's stats go.
Sedan: Volkswagen Passat
Technically, this D2 segment car from Volkswagen is also in-house competition since the VW Group owns Audi. However, considering the prices of the two, a buyer with that kind of resources at his disposal might as well throw in an additional couple of thousands and drive away in a luxury car instead of a premium car. The Volkswagen Passat's price ranges between Rs 22.06 - 27.26 lakh.
Volkswagen Passat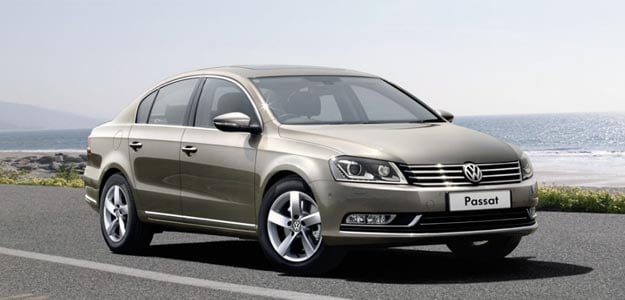 a. 2.0 TDI (diesel): The sedan comes with 168bhp and 350Nm of torque on offer and promises a mileage of 18.33Km/l.
There is little doubt that the Audi A3's primary target is the country's youth, and with the pricing strategy, it just might be on its way to becoming the Maruti Suzuki of luxury cars in India. That said, the customer now has several really capable choices at his/her disposable and I can only sit back and see what they choose to go with. May the best man win.
0 Comments
P.S: All prices mentioned above are ex-showroom, Delhi.
For the latest auto news and reviews, follow CarAndBike on Twitter, Facebook, and subscribe to our YouTube channel.