Aston Martin is being sued by car designer Henrik Fisker, who filed a $100 million civil extortion lawsuit on Monday claiming his former employer wants to prevent him from unveiling a new supercar at the 2016 Detroit Auto Show next week.

The supercar in question is the 'Force 1'. Fisker, the former star design director at Aston Martin who created the DB9 and V8 Vantage, among other cars, released a top-view sketch of Force 1 last month.

According to Fisker's website, the Force 1 supercar is scheduled to go into production in April.

Aston Martin and Fisker have been going at each other for a while now with the British carmaker filing a lawsuit against the designer in the spring of 2015, claiming that his Thunderbolt GT car - a heavily-customised Aston Martin Vanquish - infringed on Aston Martin's intellectual property. That saga ended when Fisker agreed not to produce the Thunderbolt.

But now there's a new chapter. After Fisker showed a teaser image of a new design dubbed Force 1, Aston Martin wrote a letter asking Fisker not to show the real-life vehicle at the upcoming 2016 Detroit Auto Show.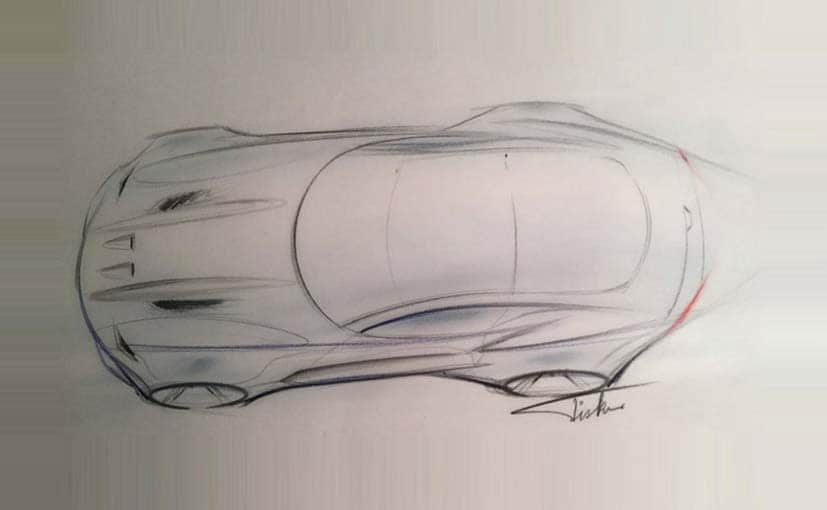 In response to that letter, Fisker is seeking $100 million in a lawsuit against Aston Martin.

Fisker worked for Aston Martin from 2001-04 and earlier for BMW, where he designed the Z8 Roadster.

He co-founded the electric car company Fisker Automotive Inc. in 2007 but left the electric vehicle (EV) start-up amid a dispute with management in 2013. Since then, Fisker has been designing luxury supercars. Fisker Automotive declared bankruptcy, was bought by a Chinese firm in 2014 and was renamed Karma Automotive in September.
For the latest auto news and reviews, follow CarAndBike on Twitter, Facebook, and subscribe to our YouTube channel.