In a major move towards safety across MotoGP, it is now mandatory for Grand Prix riders will now have to wear an approved airbag system within their leather racing suits, starting this season. The move has been a long coming one and is a big step towards rider safety. The airbag equipped suits will be mandatory across all classes including Moto 3 Moto2 and MotoGP. The rule applies to all permanent racers as well the replacement riders who participate for more than two rounds. Weirdly though, wildcard riders do not fall under the airbag mandate.
The new rule though comes with its own set of regulations, especially the way airbags are designed for riders. At the outset, the rule says that the airbag should cover and protect the shoulder and collarbone, while back protection is optional. If the manufacturer does plan to include back protection, it needs to cover the entire spine. MotoGP promoters Dorna and the FIM have clarified that some variations will e allowed in back protection design depending on the rider's body type.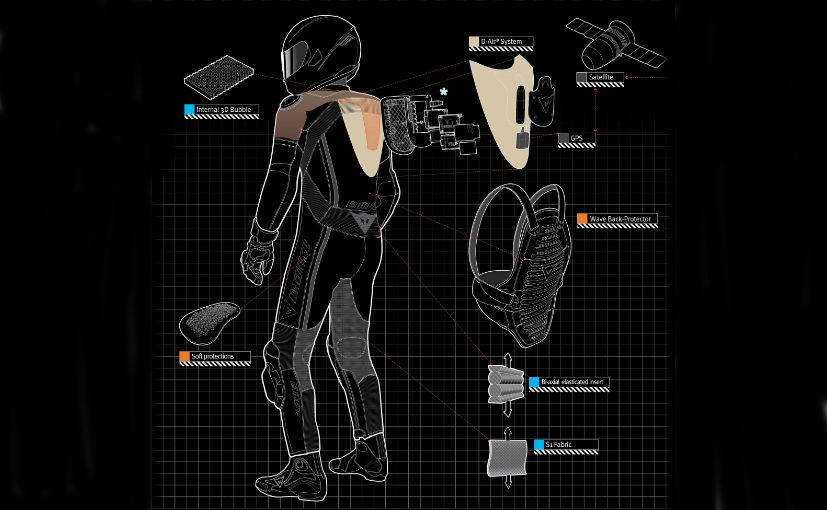 That said, MotoGP has also laid out specific regulations that will be standard across all teams. The rules state that systems that regulate battery type, deployment times, electronics and deflation times will be the same. Also, the airbag system should be limited to the racing suit and should not require any modifications to the motorcycle.
At present, only two brands - Alpinestars and Dainese are capable of providing this technology and the companies will be working closely with the teams for the most optimum system. The airbag system is also one of the fastest to make it from the track to road based application. All improvements and learnings will only help enhance rider safety.
0 Comments
What's also interesting is that Dainese is licensing its airbag system to other brands, which should make the tech more vastly available in the future. The move is certainly a big welcome.
For the latest auto news and reviews, follow CarAndBike on Twitter, Facebook, and subscribe to our YouTube channel.