The eighth edition of the Maruti Suzuki Dakshin Dare concluded in Goa today completing the 2200 km journey across South India. The event saw drivers across different segments traverse the undulating terrains across mud, slush and gravel.
Suresh Rana and co-driver Parminder Thakur in their Grand Vitara won the Ultimate Cars category, whereas Ganesh Moorthy and T Nagarajan took home the trophy in the Endurance Cars category. T Natraj on his TVS Apache was crowned the winner in the Ultimate Bikes category.
Speaking on the well earned win, Suresh Rana said, "We have won with a lead of just 00:06:06, which shows the high level competency witnessed at this year's Dakshin Dare. It's not just about the vehicle anymore, but about presence of mind and driving styles." The nine-times Raid De Himalaya winner stated further, "Sustaining the lead throughout stages is taxing. It's our first win at Dakshin Dare and we hope the winning streak remains in the forthcoming editions as well."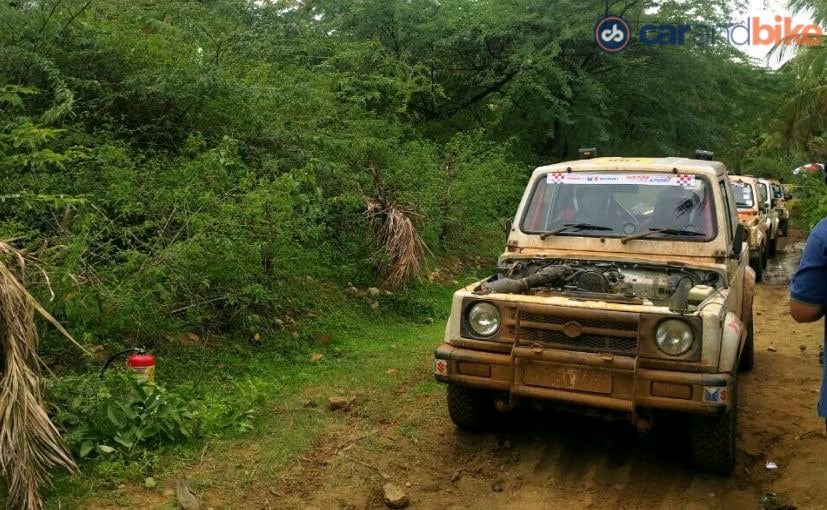 The six-day event was flagged off from Bengaluru on July 31 with the off-roads of Coorg, Shimoga and Goa posing as a challenge for the participants. The eighth edition saw a total of 190 participants, the highest ever in the history of Dakshin Dare.
Mr. Vinay Pant, Assistant Vice President, Marketing, Maruti Suzuki said, "Maruti Suzuki Dakshin Dare has grown tremendously over the years, gaining a very strong foothold in motorsport in South India. Record breaking participation numbers with longest rally route are certainly in agreement to the claims. We are elated to see exceeding female participation in our rallies as well, which also serves our purpose of reaching and influencing a larger audience each year."
In addition, the rally saw 16 female motor enthusiasts participate as well with Bani Yadav and her navigator Pankaj Rai driving leading the Ultimate Cars category among women participants and claimed an overall ninth position.
With Rana-Thakur taking the top honours, the Ultimate Cars category were grabbed by Sandeep Sharma and co-driver Karan Arya in their Maruti Gypsy at a close second, while Jasmohan Saini with co-driver Vikram Thakur grabbed the third position in their Maruti Gypsy. In the Ultimate bikes category, Febin Jose in his TVS Apache stood a close second, while the third place was secured by Akash Aithal on his Royal Enfield 500. In the Endurance Cars category, Raghu Nandan and M Prakash stood second, followed by Karthick Maruthi and Sankar S Ananad at third position.
Final results:
Ultimate Cars:
1. Suresh Rana & Parminder Thakur - 06:51:15
2. Sandeep Sharma & Karan Arya - 06:57:21
3. Jasmohan Saini & Vikram Thakur - 07:07:21
Ultimate Bikes:
1. T Nataraj - 05:26:33
2. Febin Jose - 06:12:18
3. Akash Aithal - 06:16:07
Endurance Cars (TSD) day-end penalty:
1. Ganesh Moorthy & T Nagarajan - 00:16:49
2. Raghu Nandan & M Prakash - 00:18:08
0 Comments
3. Karthick Maruthi & Sankar S Ananad - 00:19:55
For the latest auto news and reviews, follow CarAndBike on Twitter, Facebook, and subscribe to our YouTube channel.