The all-new 2019 Audi A7 will make its U.S. debut at the North American International Auto Show next week. Building on the success of the first generation, the A7 takes the prologue design language forward, featuring a more precise, modern exterior and interior, as well as the next generation of lighting innovations from the German car-makers. Amid the biggest product rollout in the brand's U.S. history, the second-generation A7 represents design progressed, offering a more refined driving experience combined with exceptional functionality. The award-winning Sportback body style offers customers coupe-like design and performance along with the five-door layout that helps improve usability by enabling easier access to cargo space.
Also Read: All-New 2018 Audi A7 Sportback Unveiled
In terms of design, the all new Audi A7 is unmistakably an A7 with its versatility of a sportback and a coupe exterior design. It follows design cues from the new Audi A8, which was unveiled in Spain last year. Up front, the narrow headlights extend from the wider and lower single frame grille. Twelve adjacent lighting segments separated by narrow spaces mimic the binary digits 0 and 1 and represent the A7's digital light signature. At the rear of the vehicle, a continuous light strip made up of 13 vertical segments join together the rear taillights.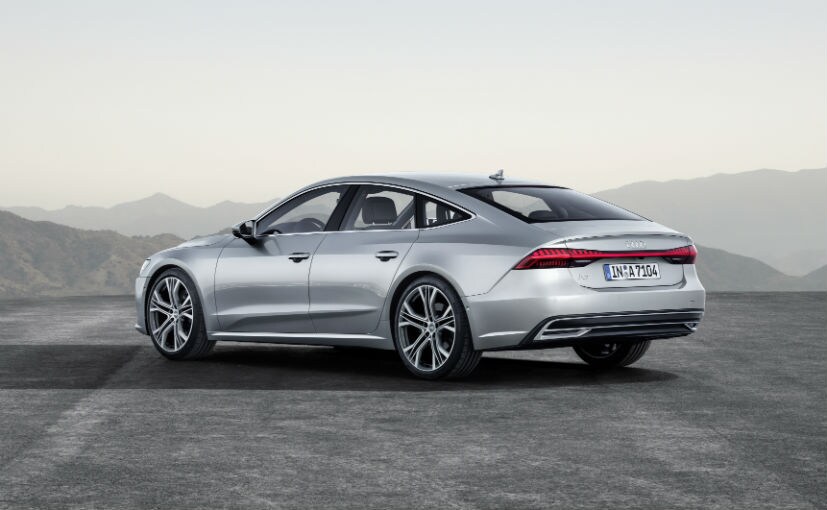 The interior too, is as elegant as the exterior design. The horizontal lines and sleek instrument panel provide ample space to toggle, while the center console is strongly oriented toward the driver. The contour lights line the center console and door trim, precisely tracing the architecture of the interior. The Quattro badge in the instrument panel is also illuminated.
Also Read: New Generation Audi A7, A6, A1 And New e-Tron Model Coming In 2018
On the inside, the new Audi A7 comes packed with the latest technological gizmos. The new Audi A7 features the same infotainment system as was recently debuted in the A8 sedan. The all-new MMI touch response replaces the rotary dial and the conventional buttons and controls of the previous model with two large, high-resolution touch displays. The MMI touch response operating system features haptic and acoustic feedback and is as intuitive to use as a smartphone.
0 Comments
Under the hood, the all new Audi A7 comes with a 3-litre turbocharged V6 engine that has the ability to churn out 335 bhp of max power and 500 Nm of peak torque. The company is also considering a 3-litre diesel engine at a later stage. It also gets the Quattro AWD setup. Moreover, expect the new Audi A7 to retain the smaller 4-cylinder petrol and diesel engine options too.
For the latest auto news and reviews, follow CarAndBike on Twitter, Facebook, and subscribe to our YouTube channel.