12-year-old Shahan Ali Mohsin secured a splendid win in the Asian Karting Championship, becoming the first Indian of all ages to do so. The championship was held at the Sepang Circuit in Malaysia and the young driver managed to fend off tough competition coming from rival Hayden Haikal and Amer Harris to take home the title.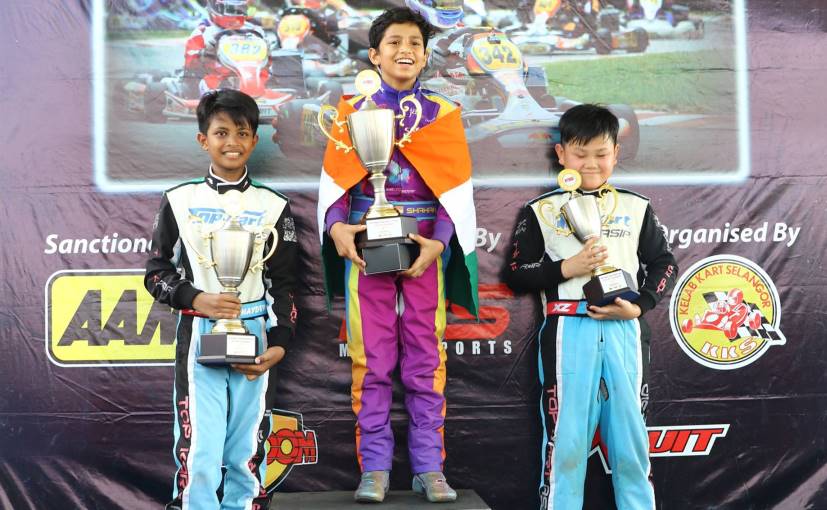 The weekend looked dim for Shahan as he was brought down with a case of food poisoning, making his participation in the race questionable. He missed out on the practice sessions on Thursday and Friday, but managed to make it to the track on Saturday despite a slow recovery. Nevertheless, the young racer was in action right from the word go ensuring to stay within the top 3 spots and was on pole in the qualifying too by over 0.2 seconds. A commendable achievement, especially once you consider the drivers from second to fifth place were separated by 0.05 seconds.
With Shahan leading the Micro Max championship table by 5 point, the weekend looked positive for the Agra based driver, albeit it has to be clean races. The weekend line-up included two heat races, a pre-final and the final. The driver maintained his composure throughout and finishing second place in both races. Amer Harris finished first, while the main main contender against,Shahan - Hayden Haikal, finished third in both races.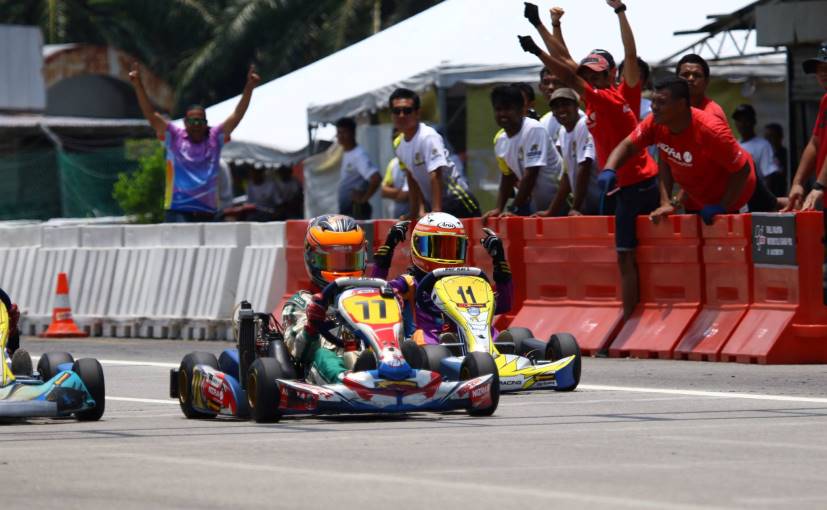 In the pre-finals, Shahan aimed to keep the strategy similar, engaging in a fierce competition with Harris, with both racers passing each other throughout the race multiple times. Shahan secured the second place, while Haikal finished a distant third with a difference of 4 seconds. The final round however, was a three-way fight, as the three young racers pushed right from lap one of the race. While Amer led the final race, Shahan and Haikal constantly exchanged places for second and third spots. Eventually, Amer managed to lead in the end, while Hayden finished second followed by Shahan for third. The top three drivers finished within a difference of 0.2 seconds.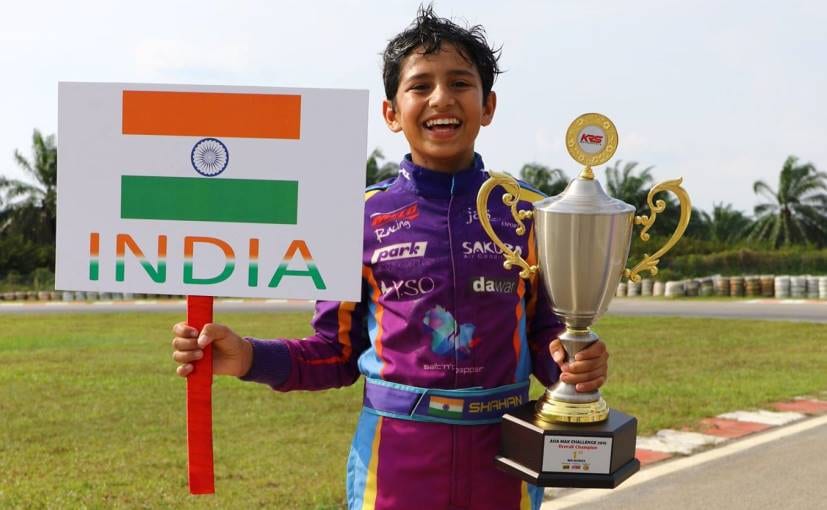 In the end, the numbers were crunched and Shahan emerged four points ahead thanks to his consistent performance over the weekend which handed him the title.
0 Comments
Shahan now makes his way back to India, where he aims to replicate his success in the final round of JK Tyre National Rotax Max Karting Championship, which he is currently leading. The final round is scheduled on September 25 and Shahan will be looking forward to win the championship for the second consecutive year.
For the latest auto news and reviews, follow CarAndBike on Twitter, Facebook, and subscribe to our YouTube channel.