Range Rover RS Teased in New Video
By: Ameya Naik | Updated: June 19, 2014 16:33 IST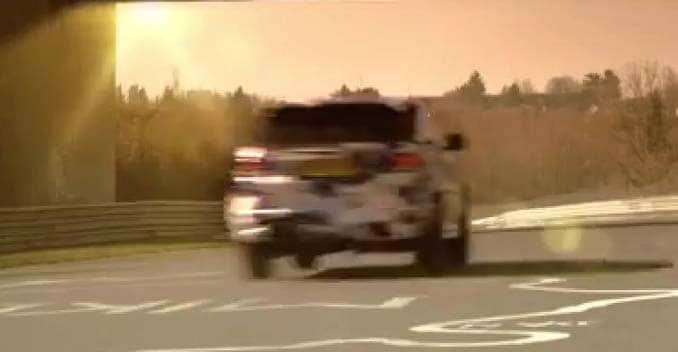 Land Rover has released a teaser clip for what clearly looks like the Range Rover Sport RS. The company has not yet confirmed this but we think it is the faster version of the Range Rover Sport which is highly likely to be unveiled at the Goodwood Festival of Speed.
The voiceover in the video clearly states that it is the fastest most agile Land Rover, however more will be revealed closer to the reveal. Of course it will get more power and we are not really sure how much. But there will be a stiffer suspension, larger wheels and an upgrade in the brakes apart from the quad exhausts.
From the sound of it, the fastest most agile Land Rover is an absolute beast as it flies across the circuit. We will know more soon but till then enjoy this teaser video.
Land Rover Teases the 2015 Discovery Sport

We told you about the Discovery Vision Concept that Land Rover showcased recently and how the company has embarked upon the quest to make its products one of the best in the world. The folks at JLR seem to know that keeping its audience constantly engaged is the way to go about it, so they released a new teaser video of the Discovery Sport.

This Range Rover Sport SVR Prototype Growls like a Jaguar

We have been closely following the latest developments in the Land Rover stable, out of which, one is the Range Rover Sport SVR prototype that debuted at the 2014 Goodwood Festival of Speed.